You are hereEast and Beyond !
East and Beyond !
---
Home Base. Guard Dog on Duty
Headed out on an adventure to gather 14 eastern Idaho and Montana IAMC challenge sites(www.motoidaho.com) I had three and a half days to do it. I figured about 1100 miles, 24 hours of riding, 8 hours riding a day. I left at 2:30 sunday after church, stopped for dry ice and headed to Banks then Lowman down HWY 21 to Rock Creek shortcut then on to Little Beaver Creek Rd and picked up site 29, which was Little Beaver Creek Cabin.
I then made my way up to Banner Mine cabin, site 27.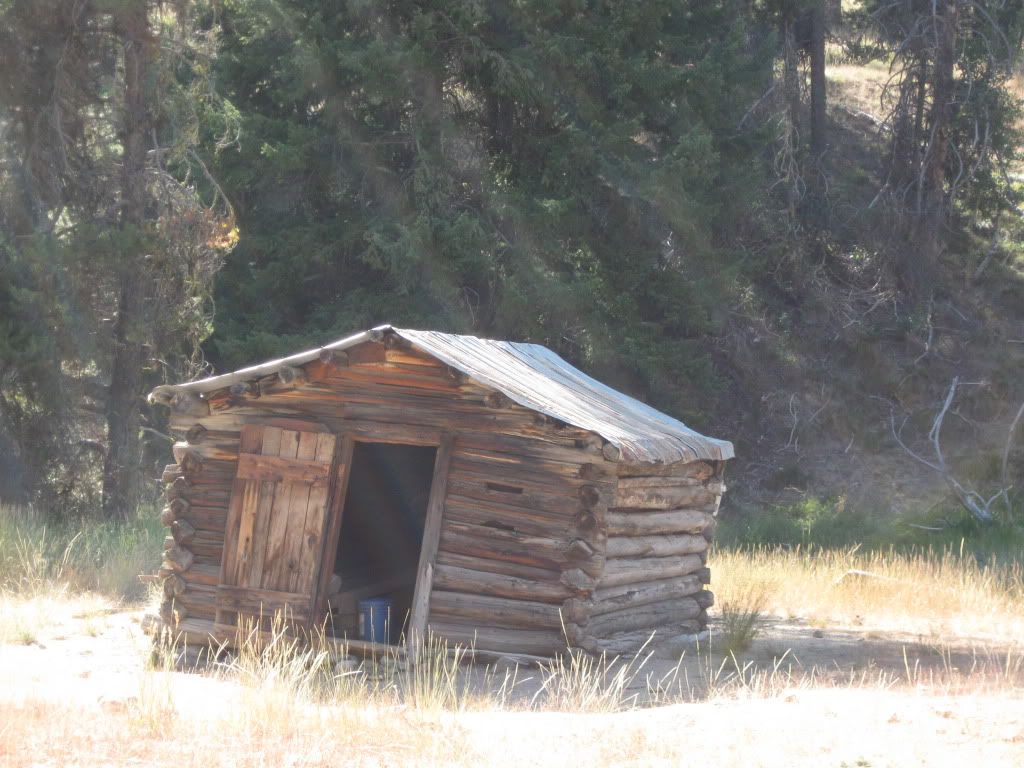 I was then off to Grandjean, site 28. It was about 5:30 PM but I couldn't resist going into the lodge and having a refreshment or two. It was a busy place and the establishment was happy for that. (I was glad to help out a bit). I was then off to find a camp site of my liking.
I got to Stanley, fueled and on up HWY 75. It was getting dusk, so I went for a fee campground ( first one ever) Casino C.G. Setup camp and had supper.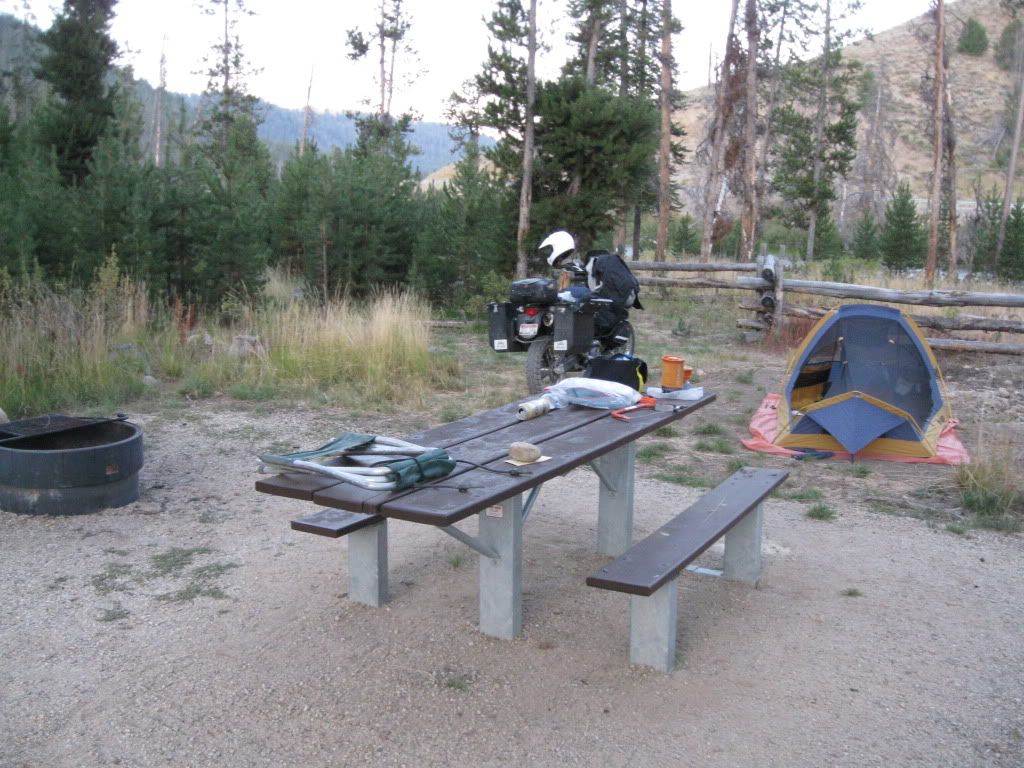 I awoke at 7 AM to frost. Packed up, ate breakfast and pulled out at 8:30. Brrrr had on the heated gear. Up HWY 75 toward Clayton I headed and took Spar Canyon road East to HWY 93, down 93 to Doublespring pass to Goldburg and on down to Little Lost River Rd to Barney hot springs site 36.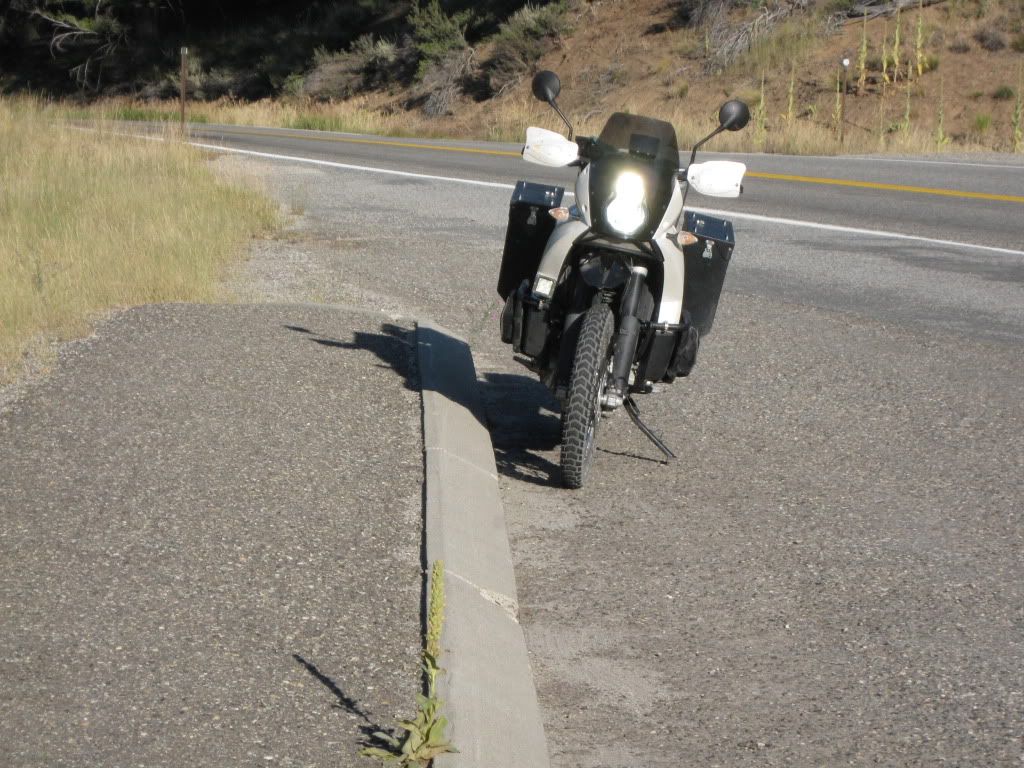 Pit Stop !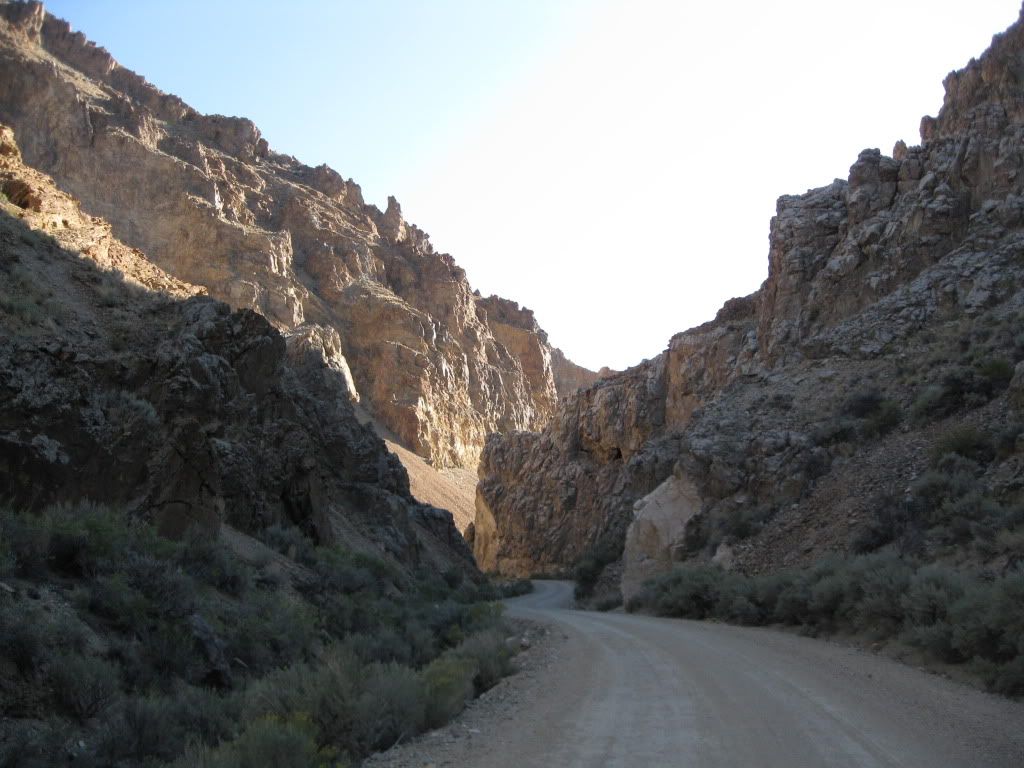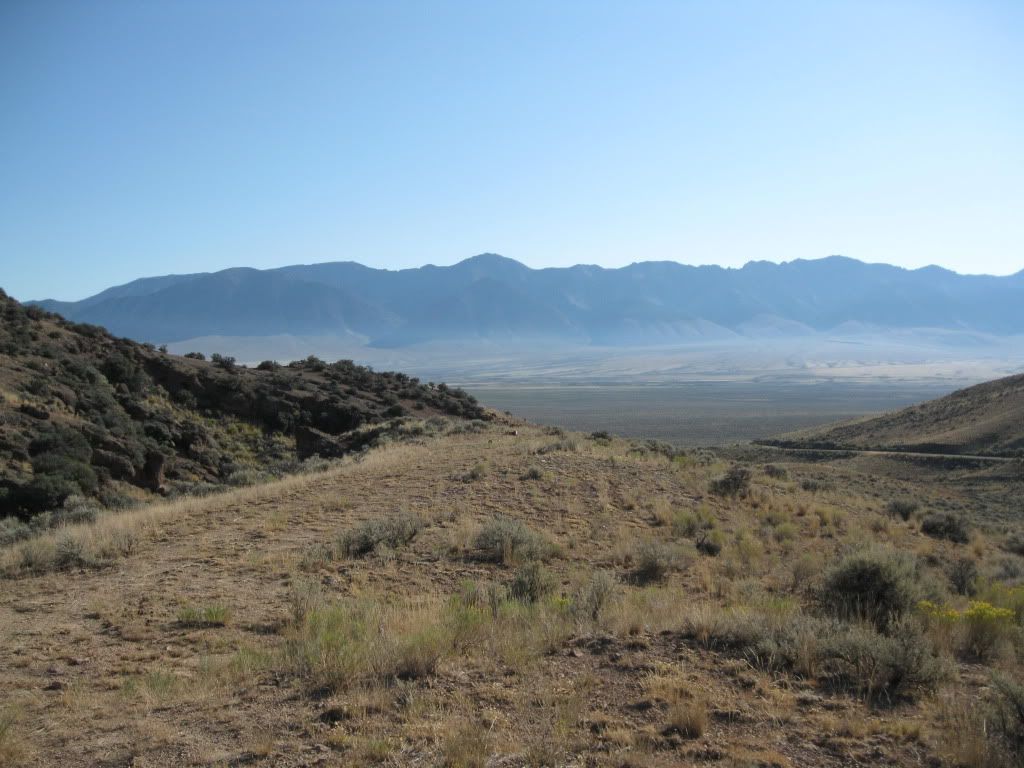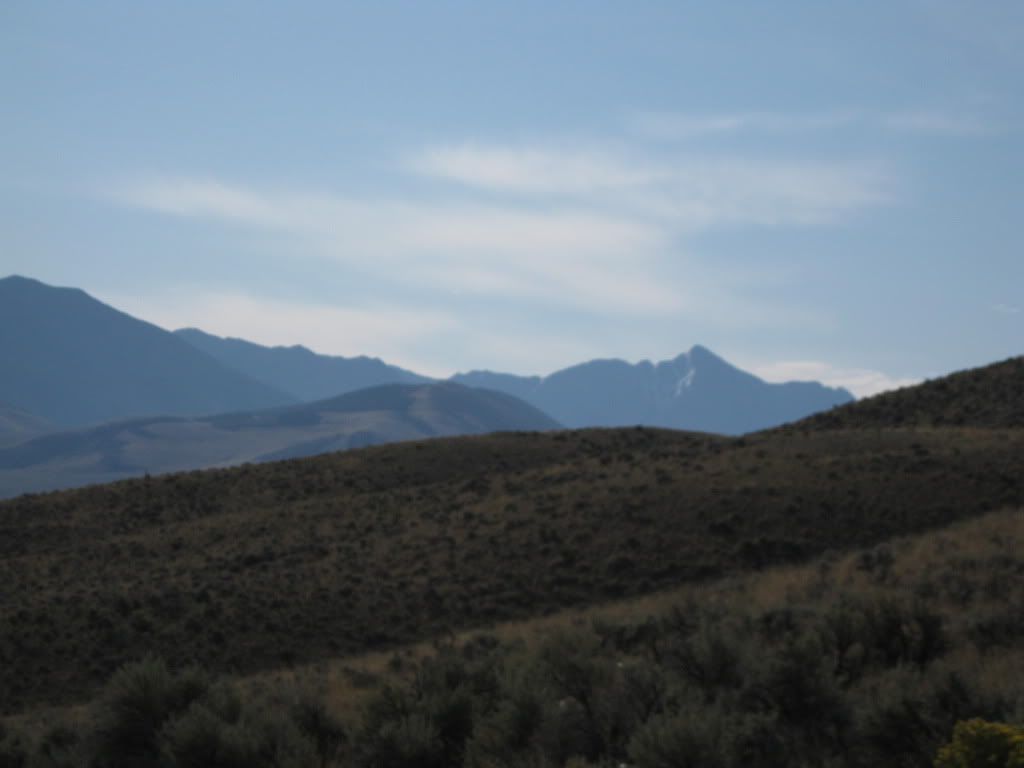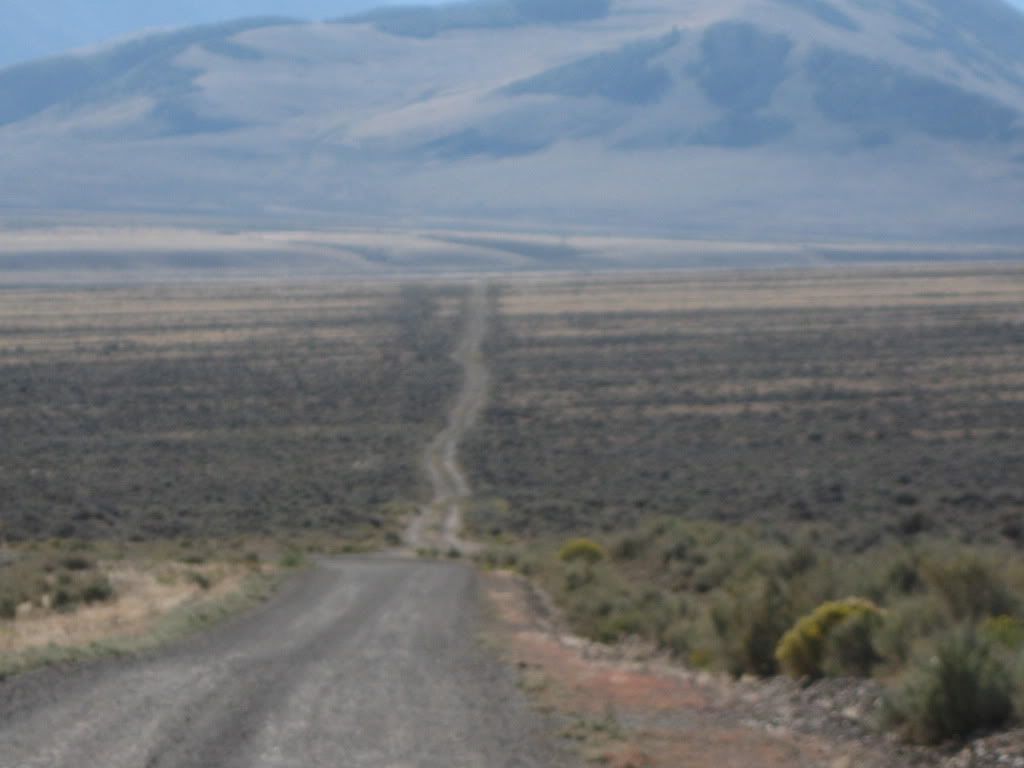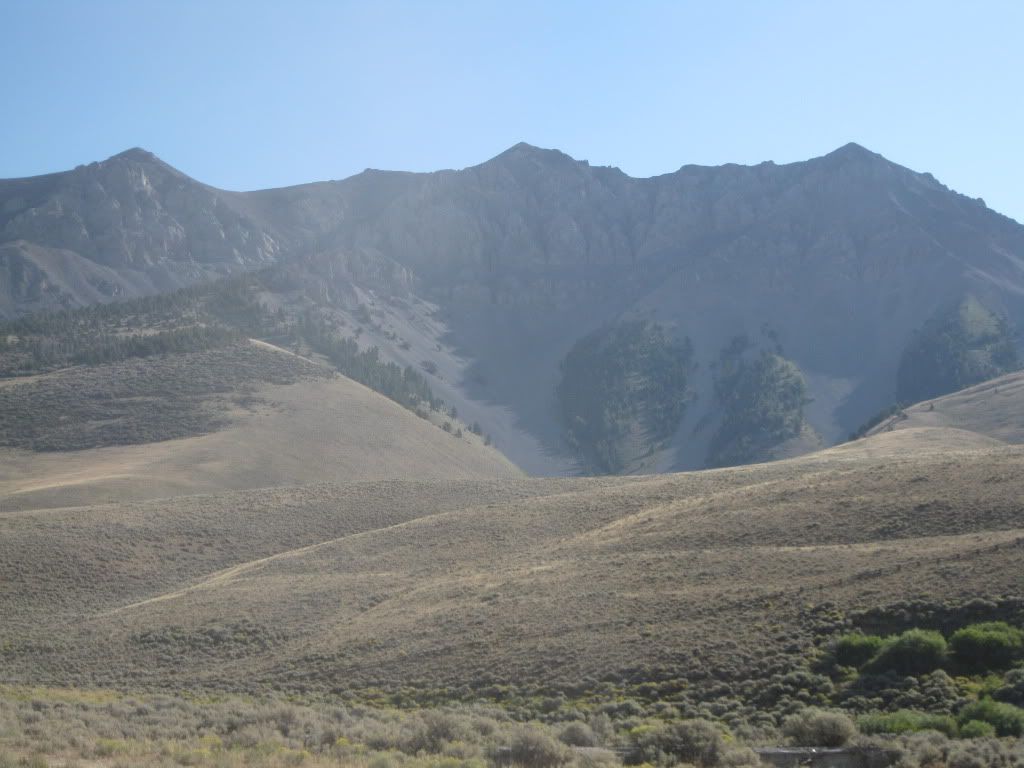 Double Springs Pass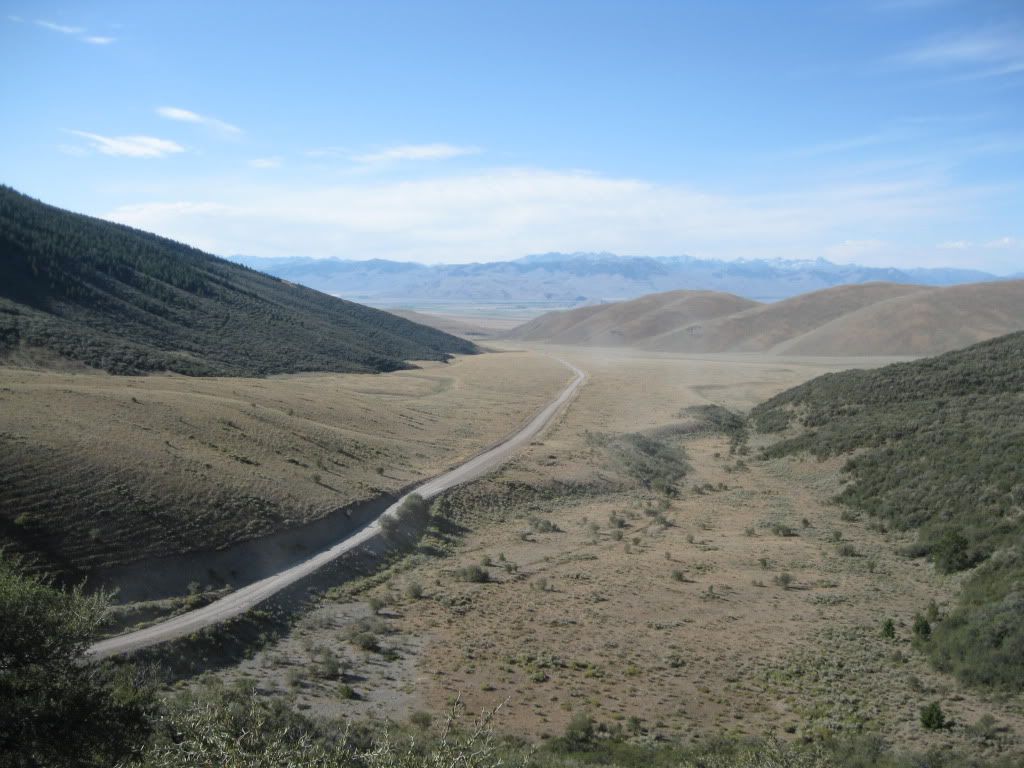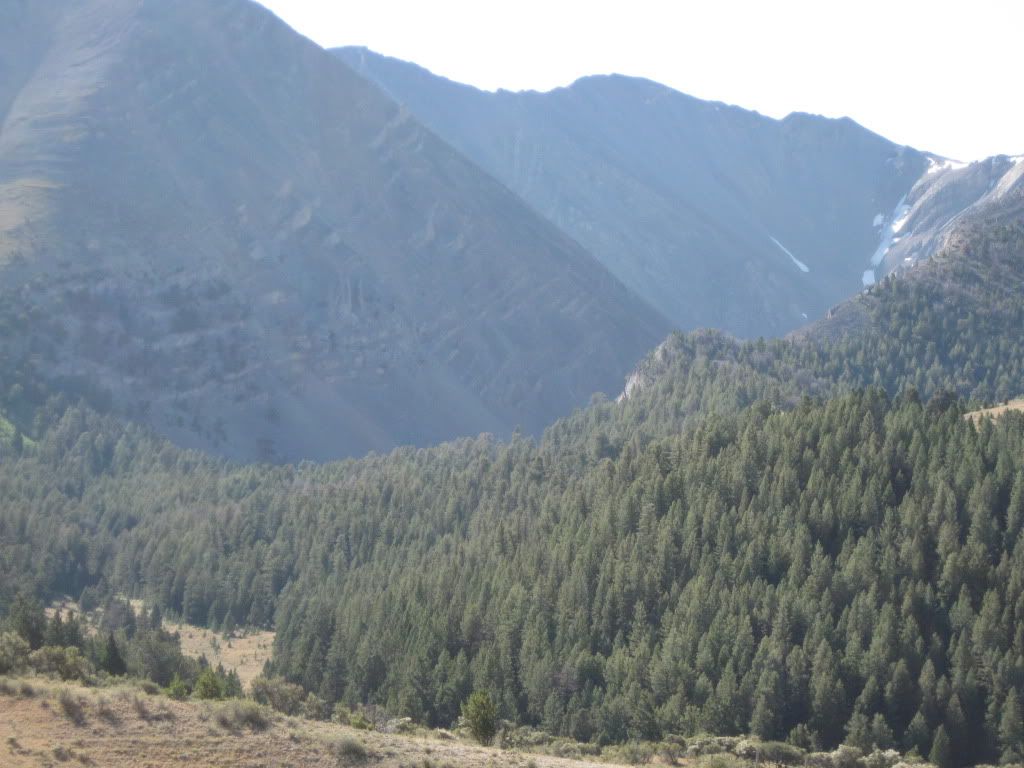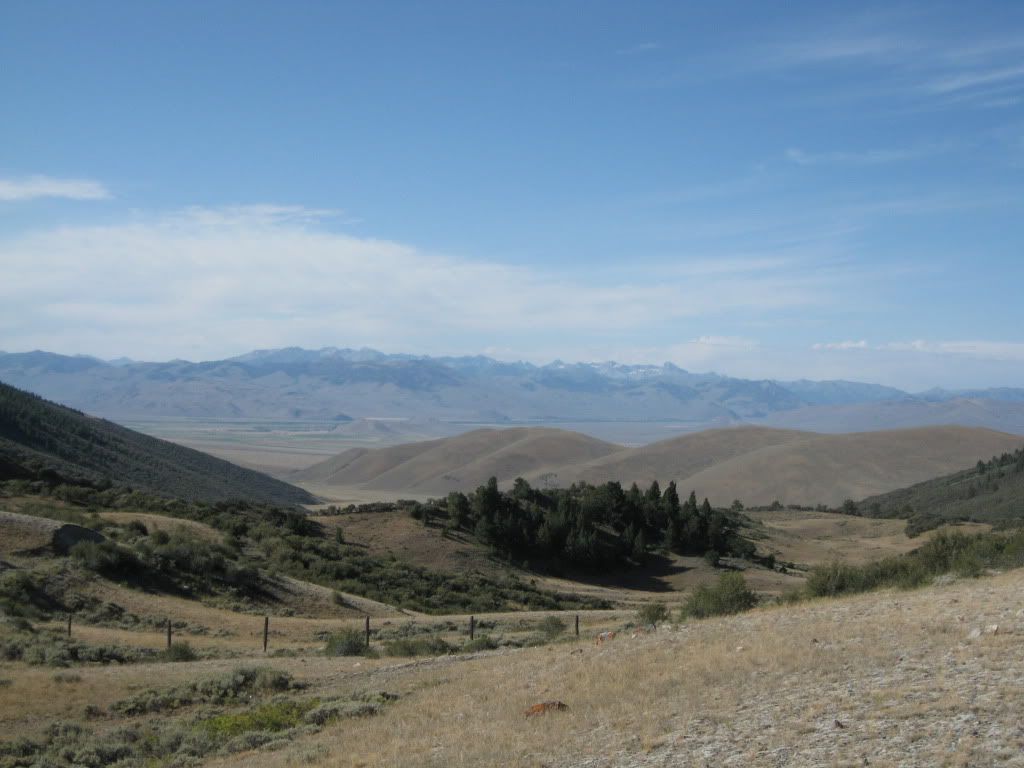 Little Lost River Rd.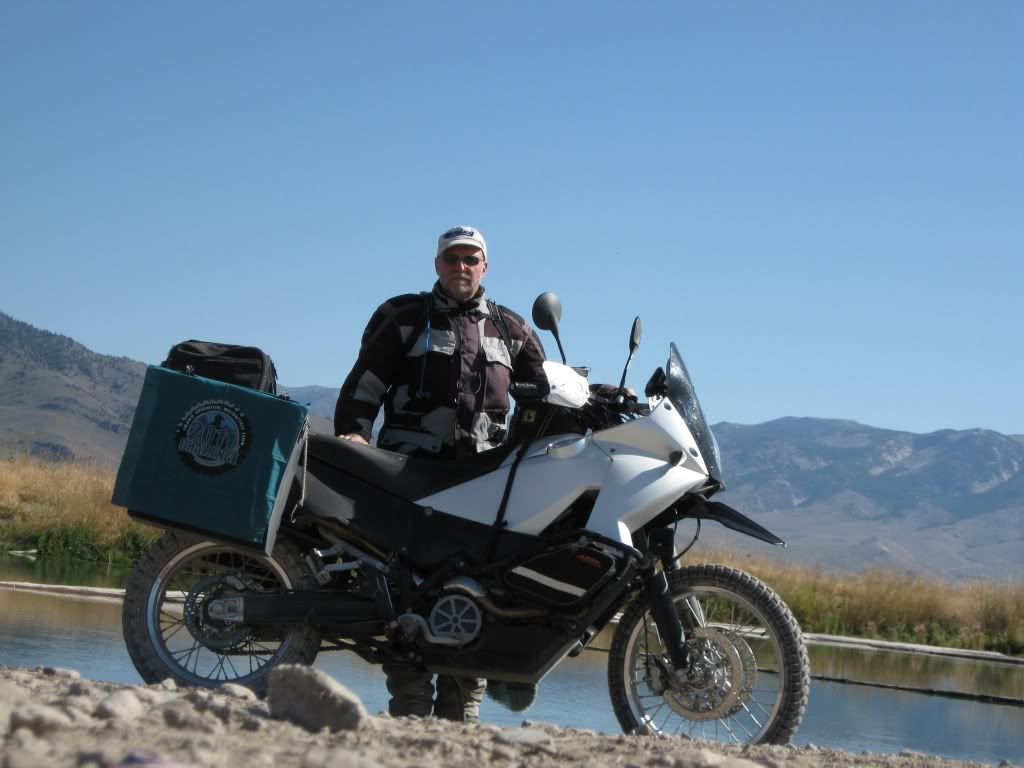 Barney Hot Spring
I tried Old Nut's treat for the fish and they acted like pirahnas, I fed them a whole sleeve of Ritz.
I went on up Sawmill Canyon Rd to 102 and over Big Windy peak, 10,380 ft in the Lemhi Mtn. Range. It was an awesome place.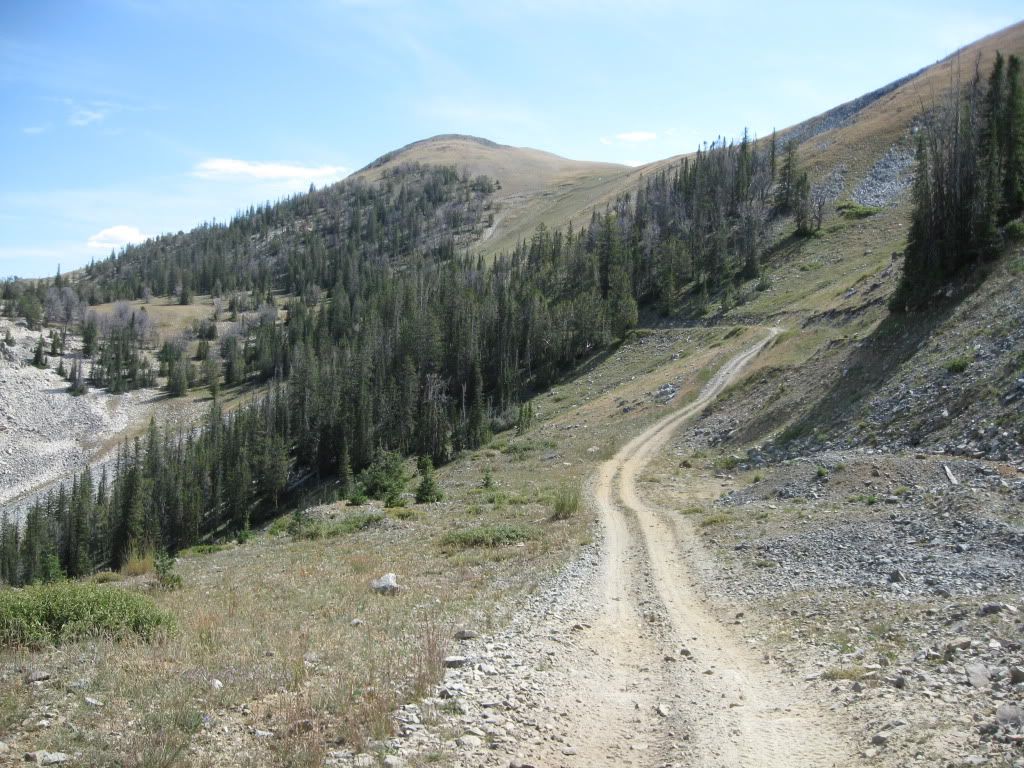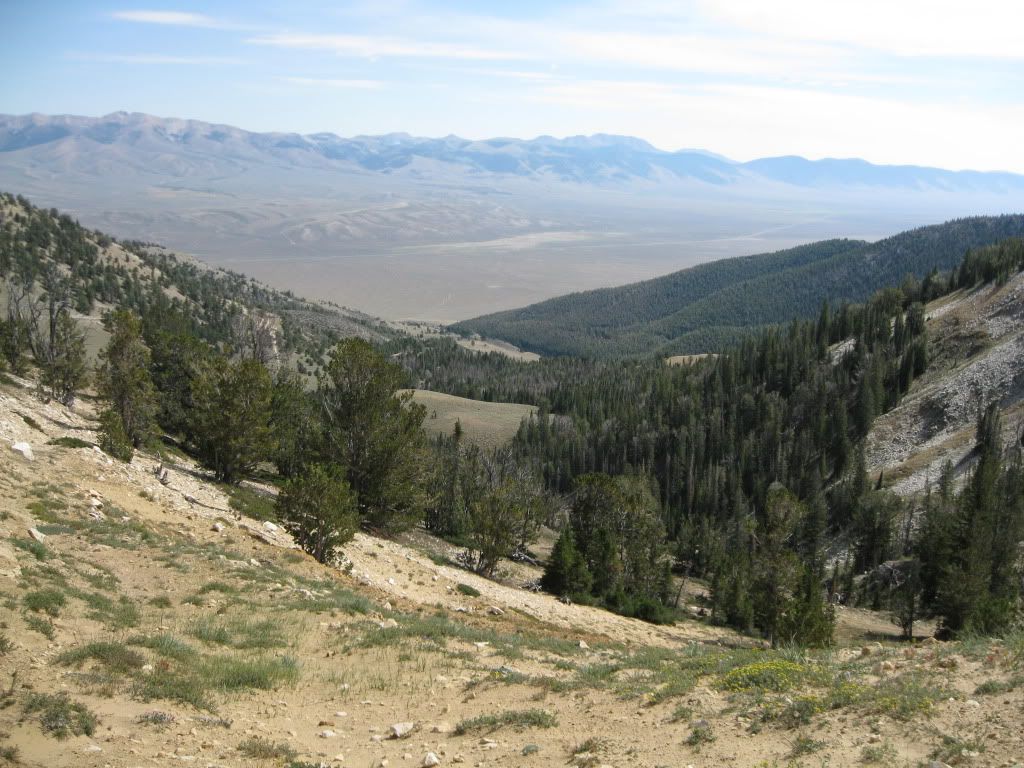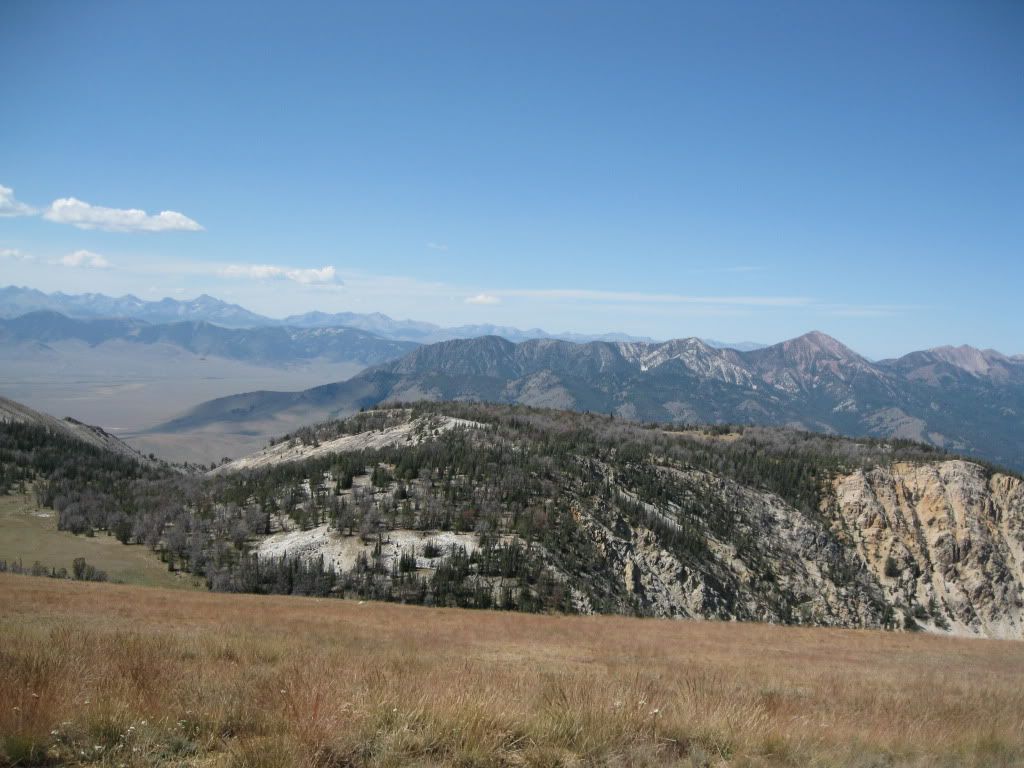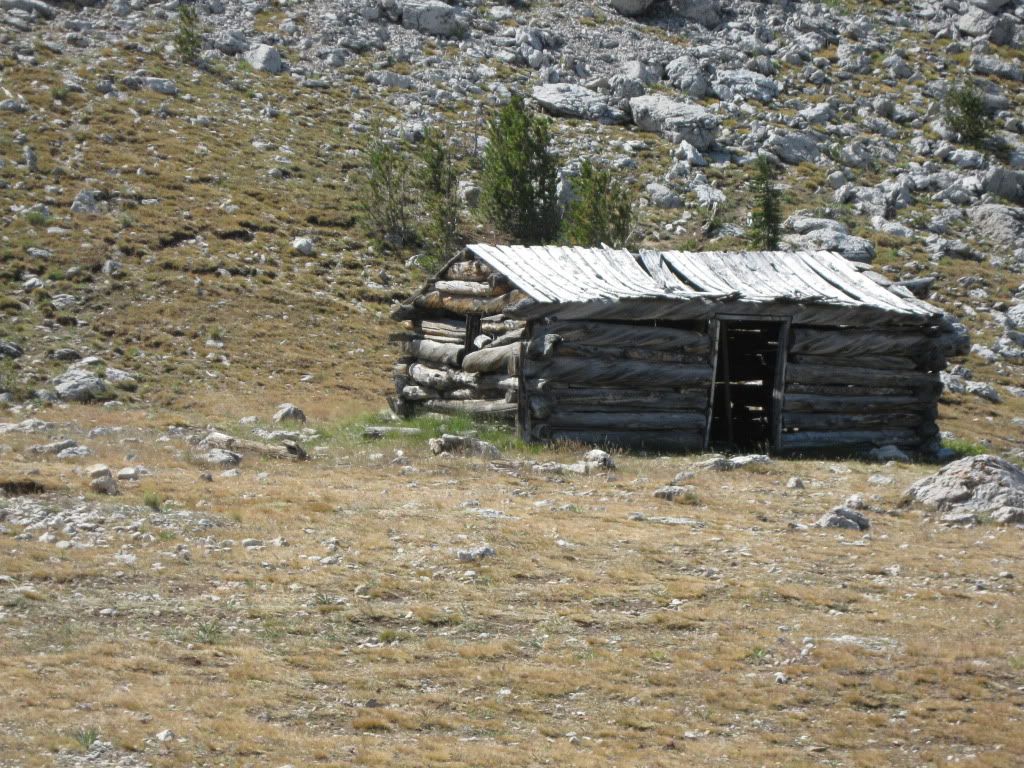 Cabin on the Saddle, Wow, can you imagine?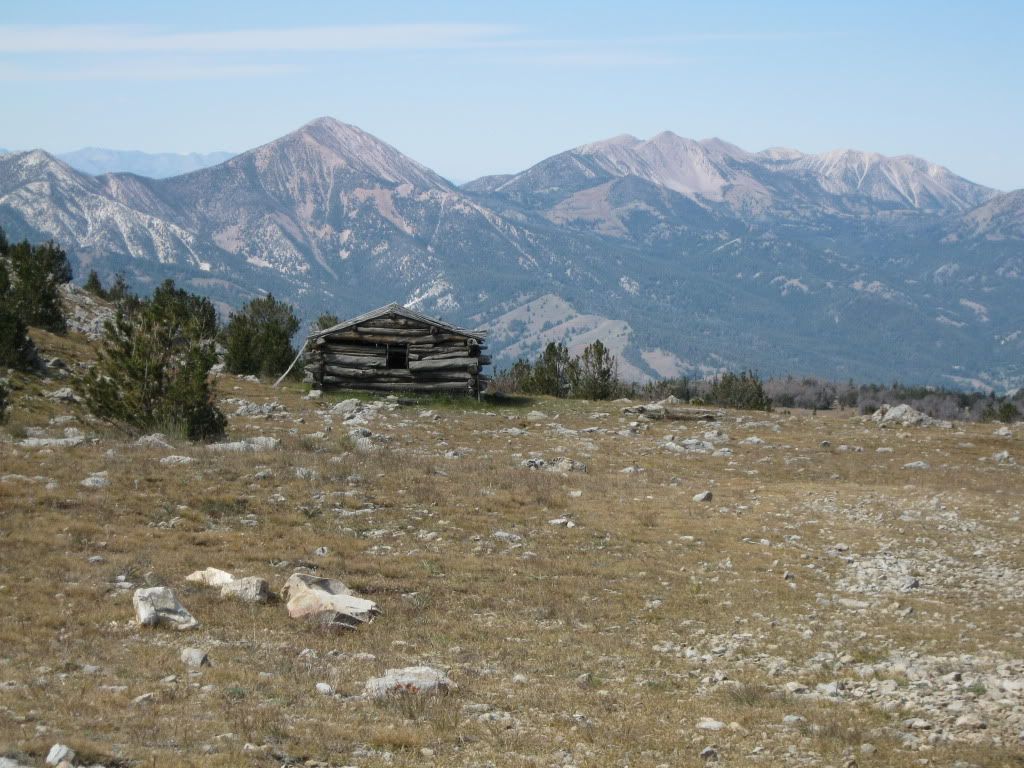 Then the desent
I rode on down to Spring Mtn. Canyon and cut over to site 35 the charcoal kilns on NF-040.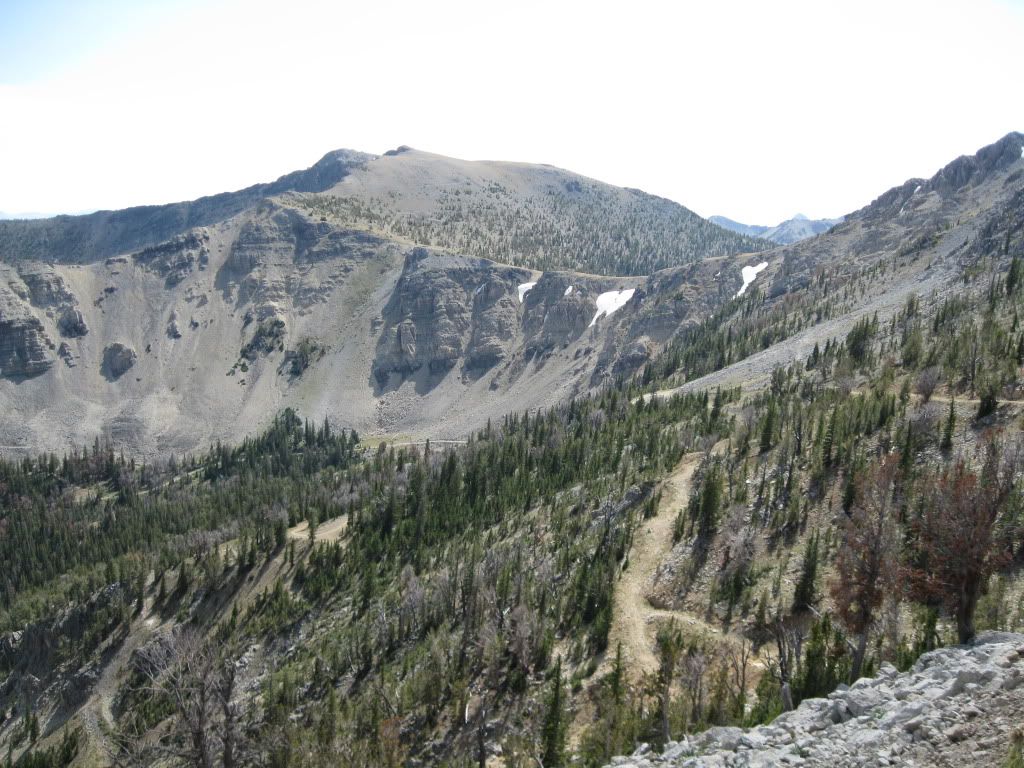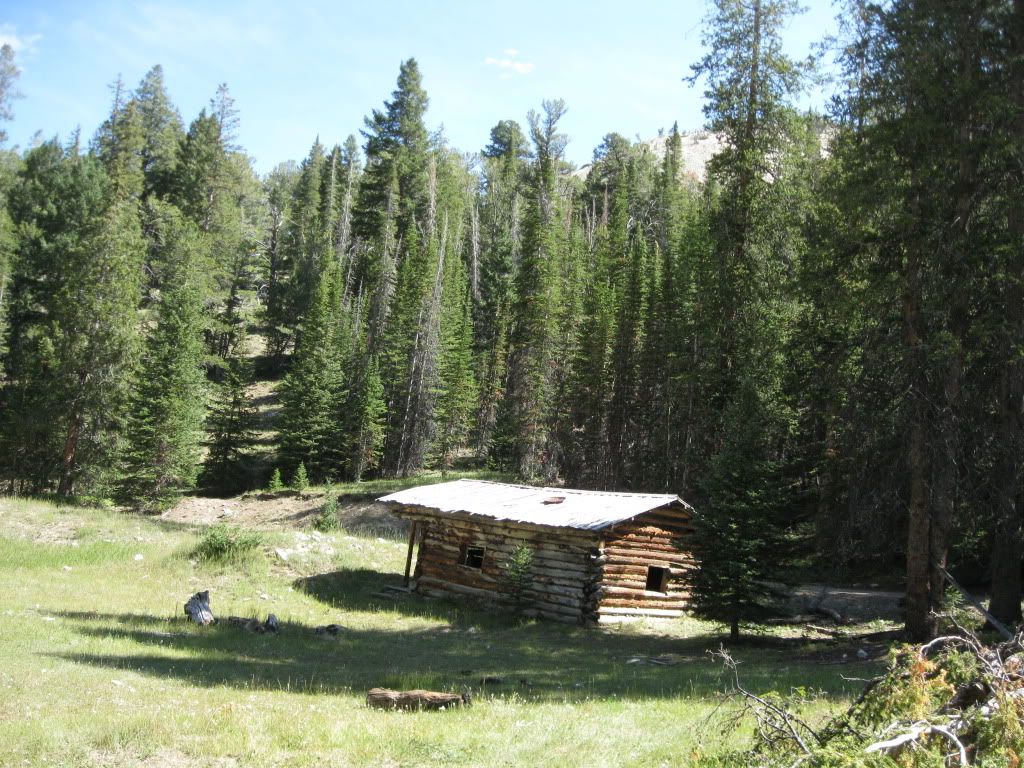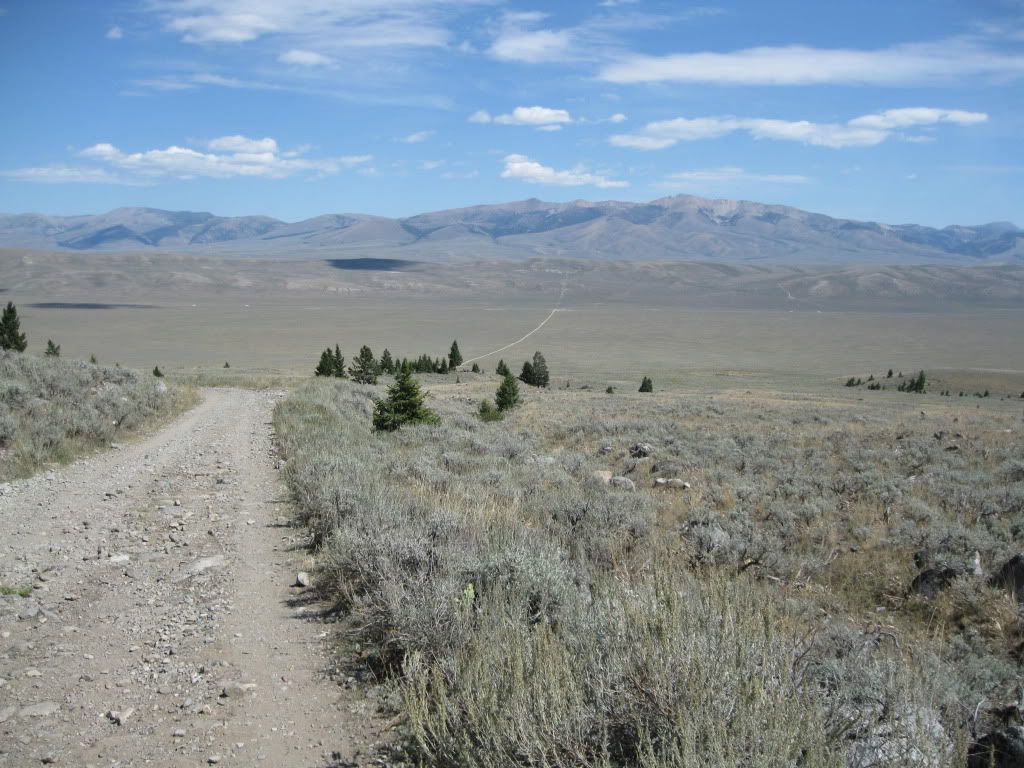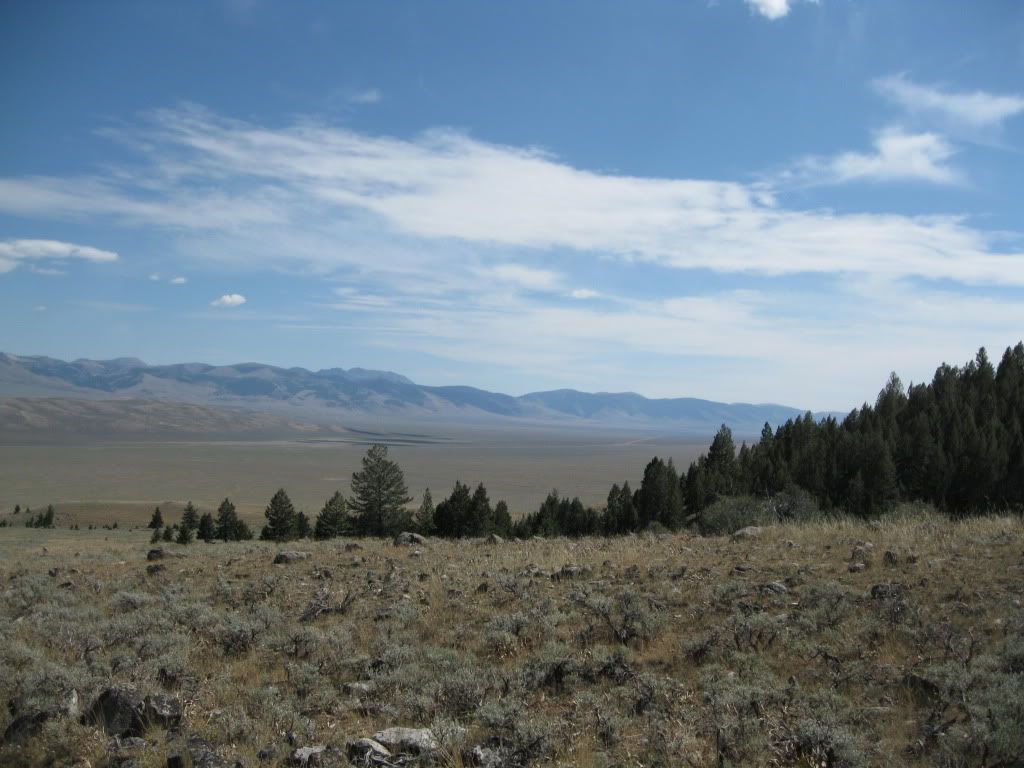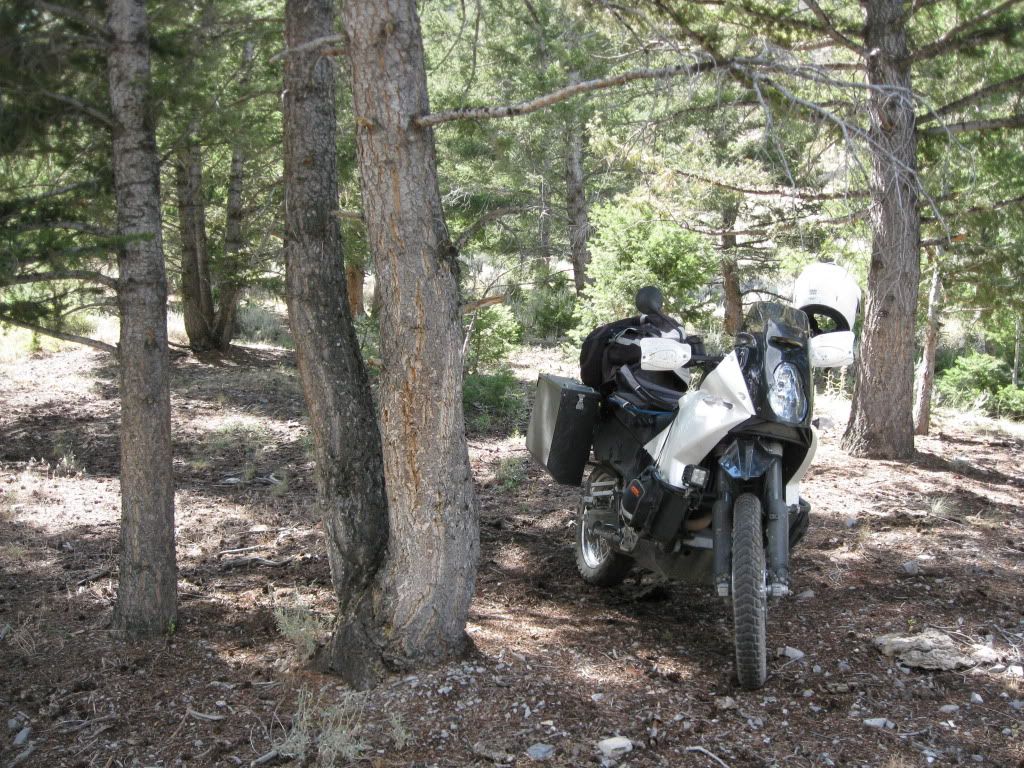 Lunch Break!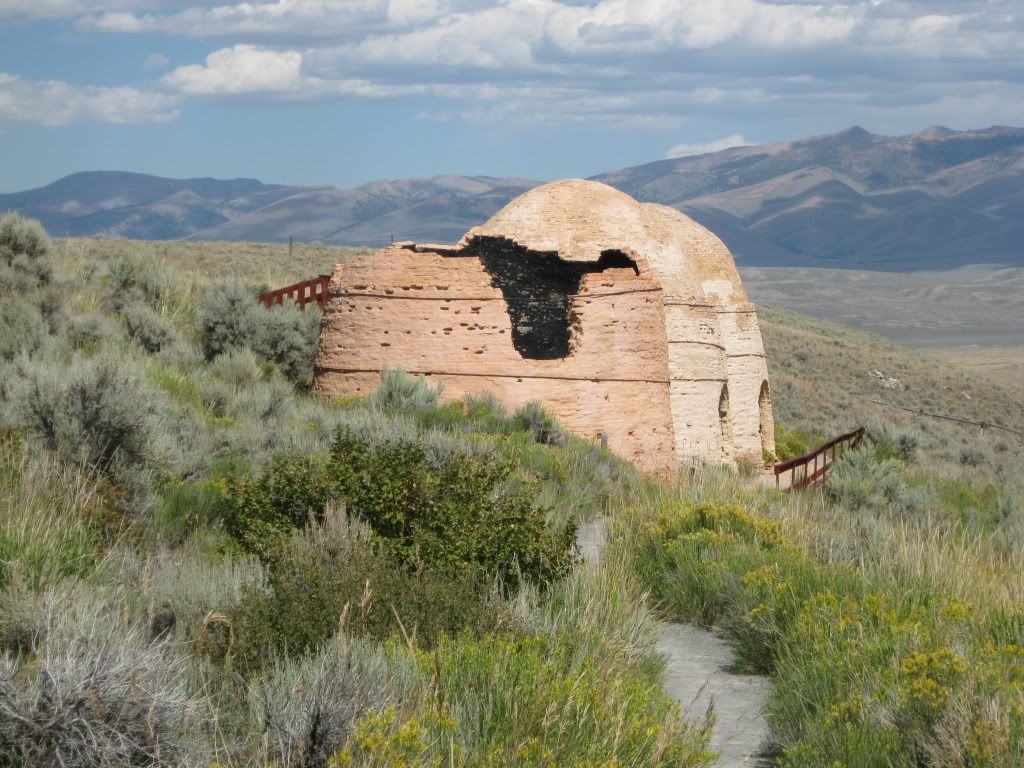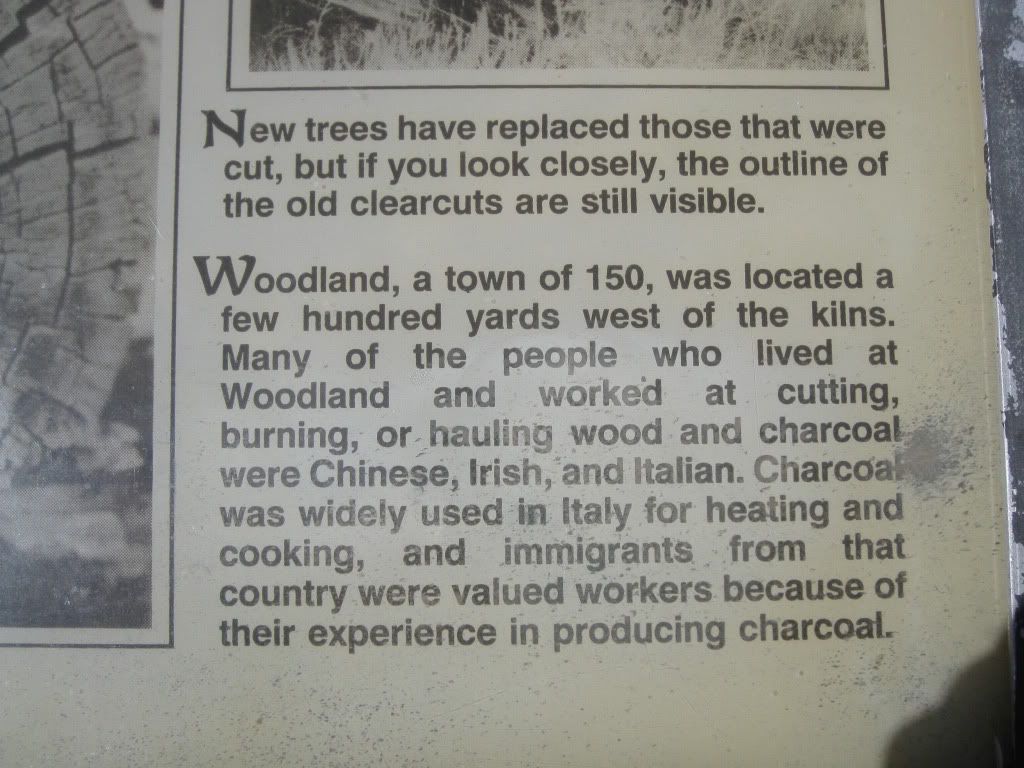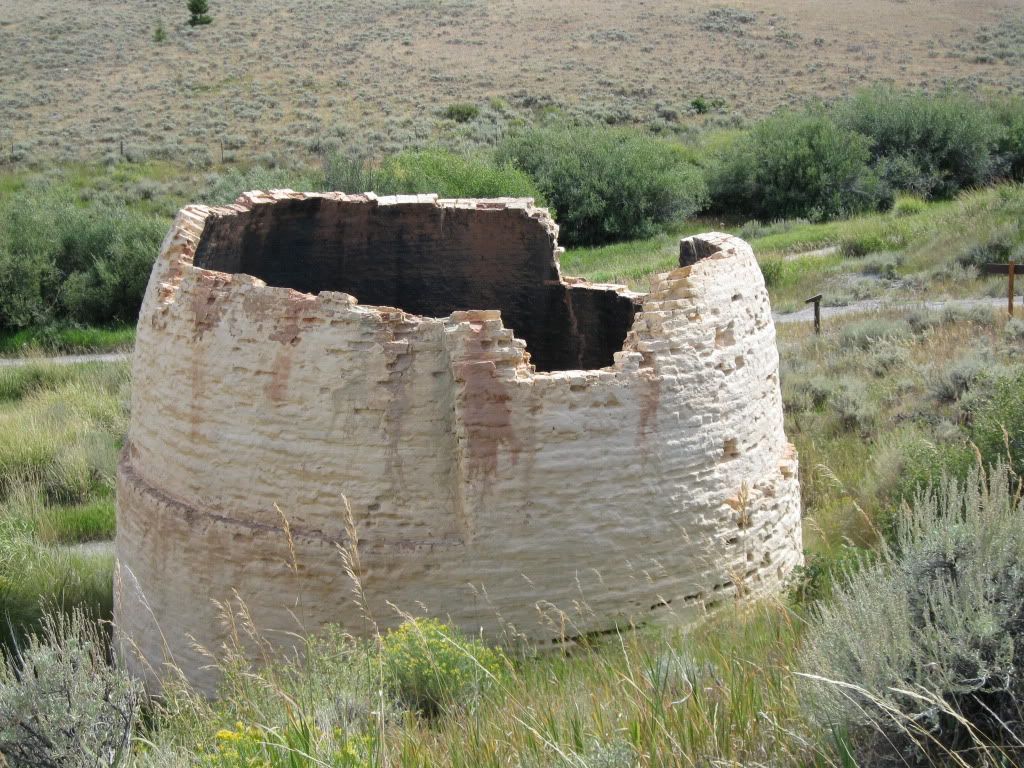 I rode out to HWY 28 and North to Leodore, Idaho and fueled. I met a dual sporter there from Washington just seeing the sites, he was looking for a way over the Lemhi Range. So I obliged him with my recent travels and we parted ways.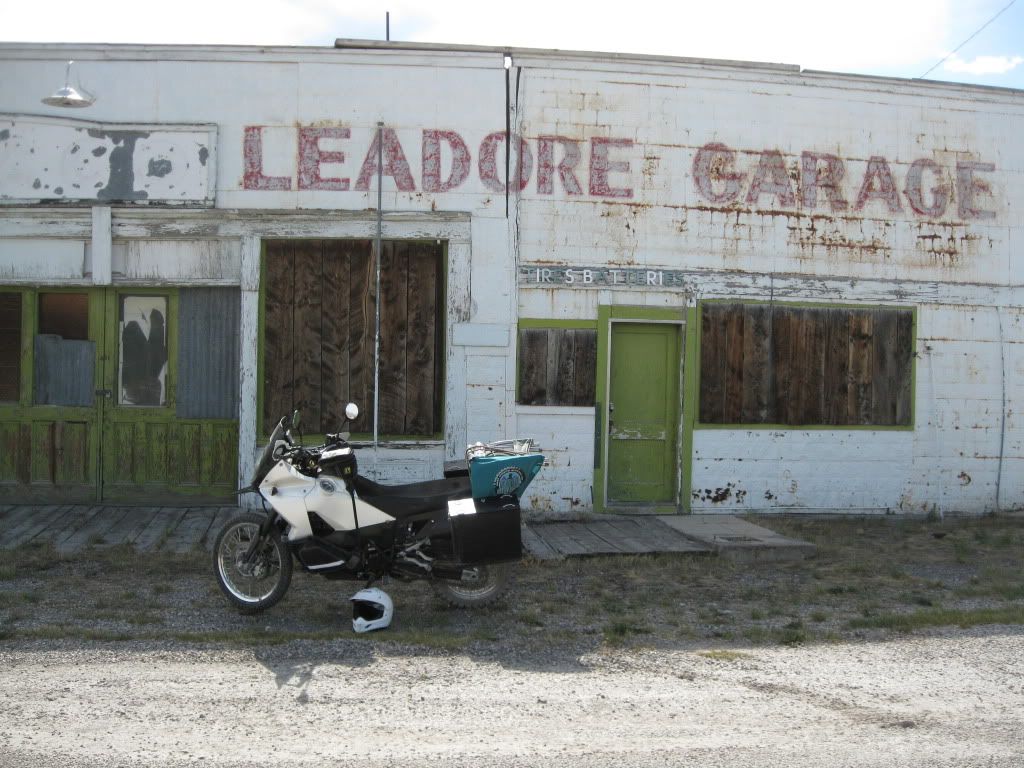 I went North over Bannok pass and on up to Bannok City, site 33. Wow, it is well preserved, it is a must see town.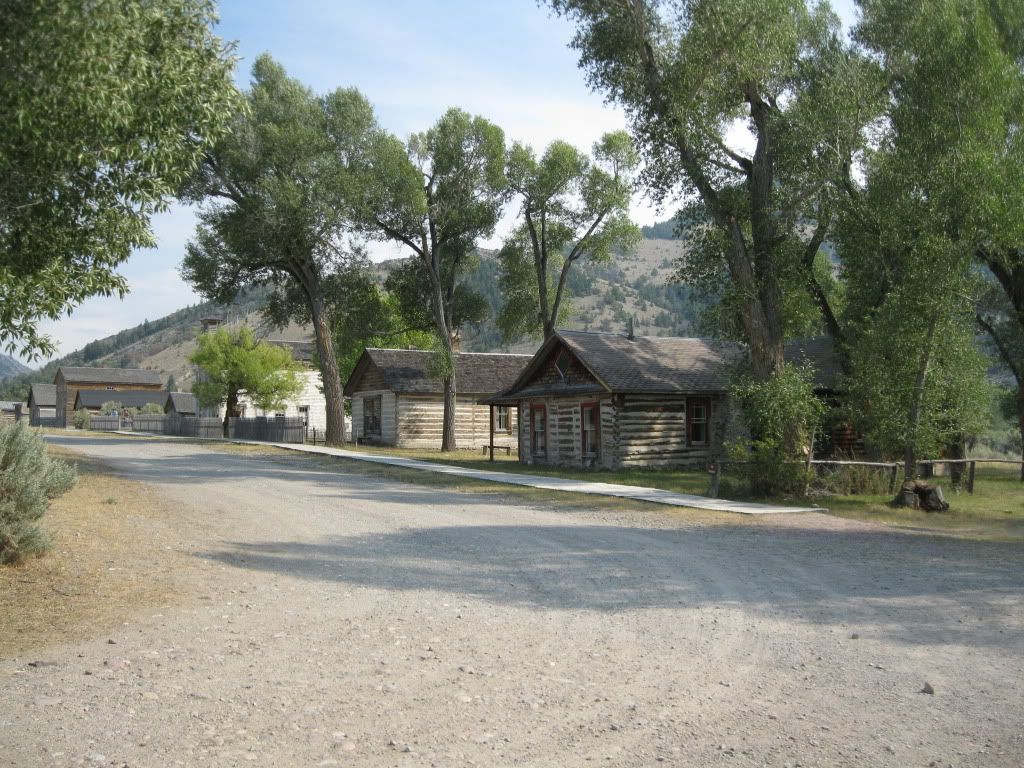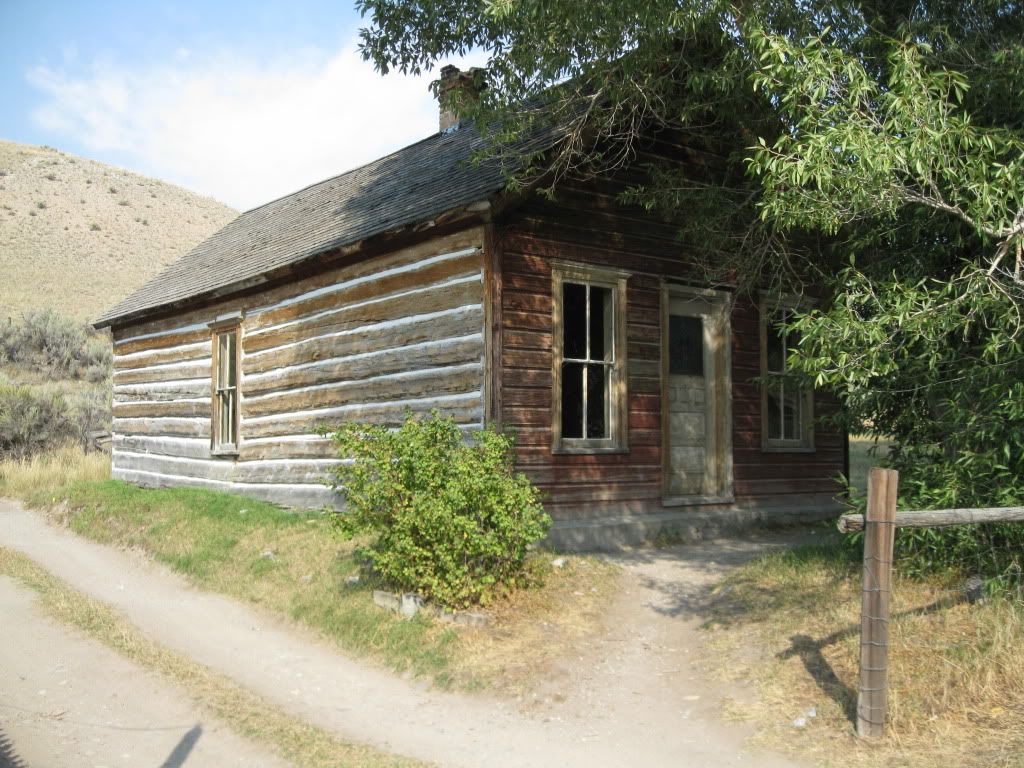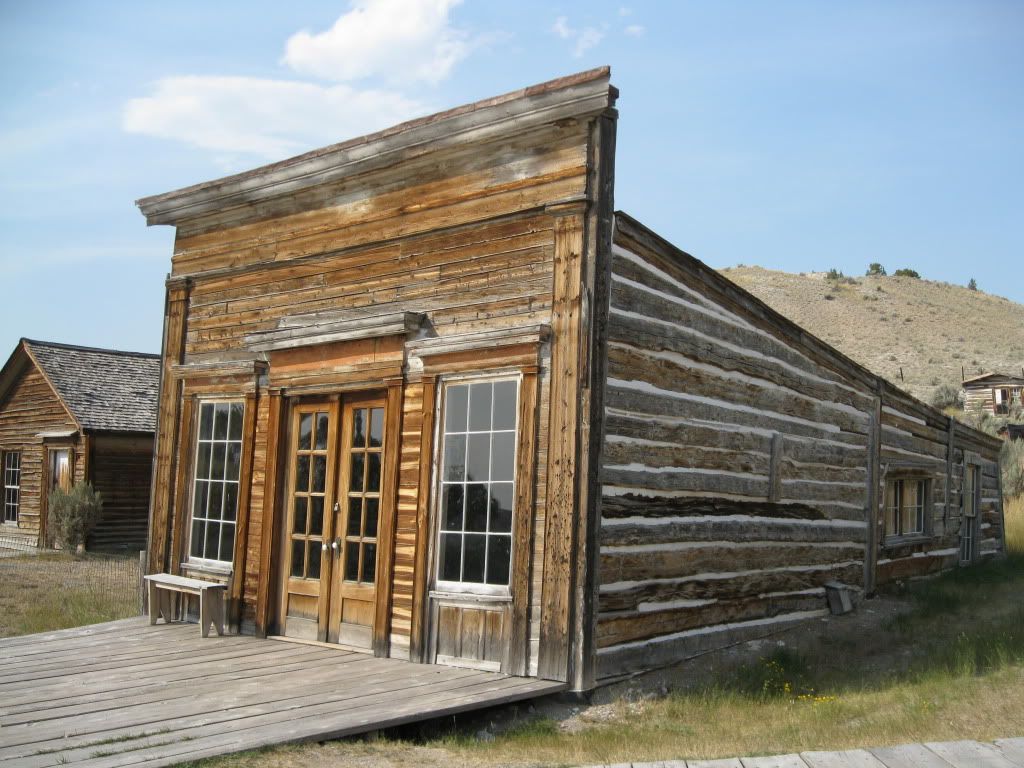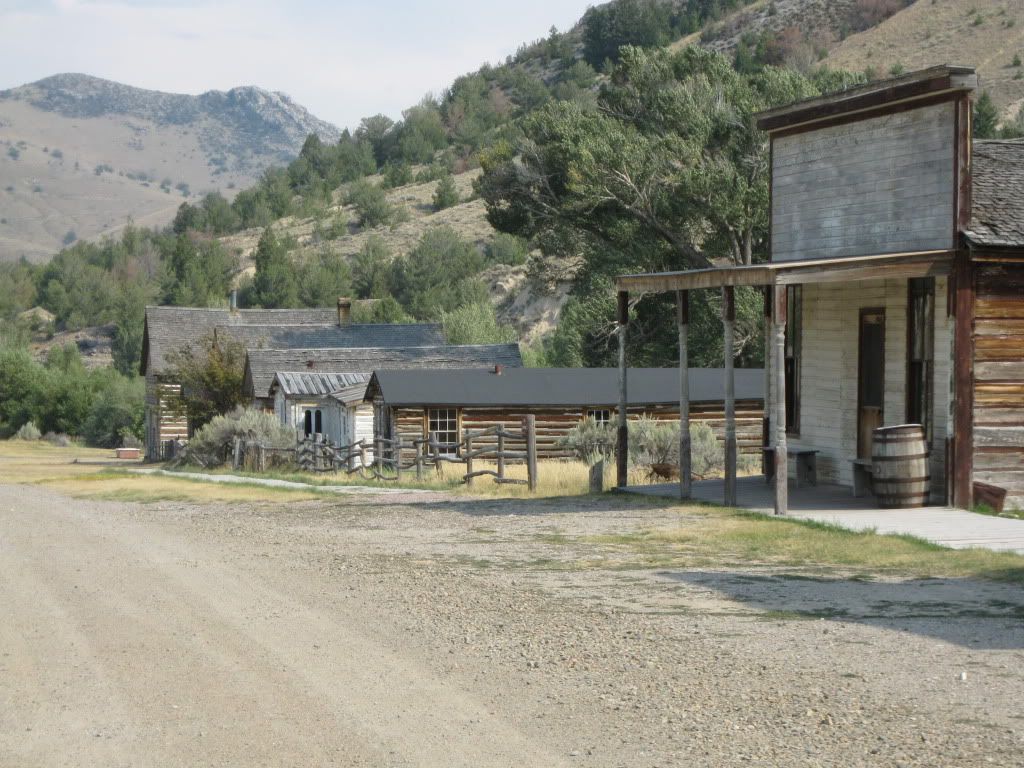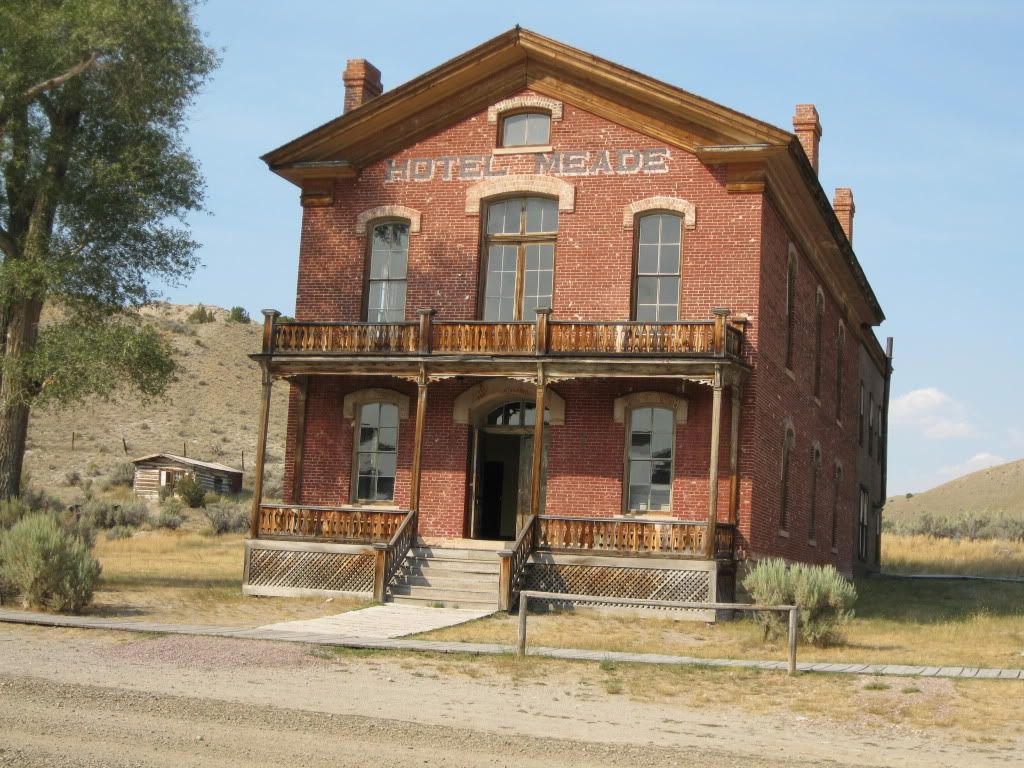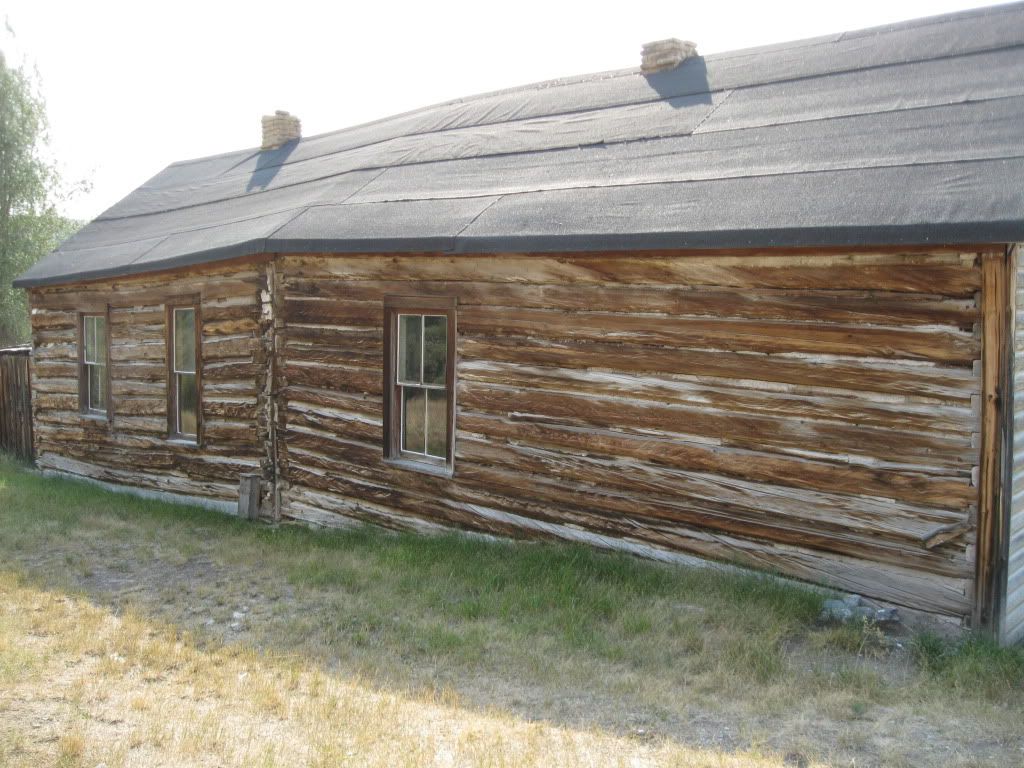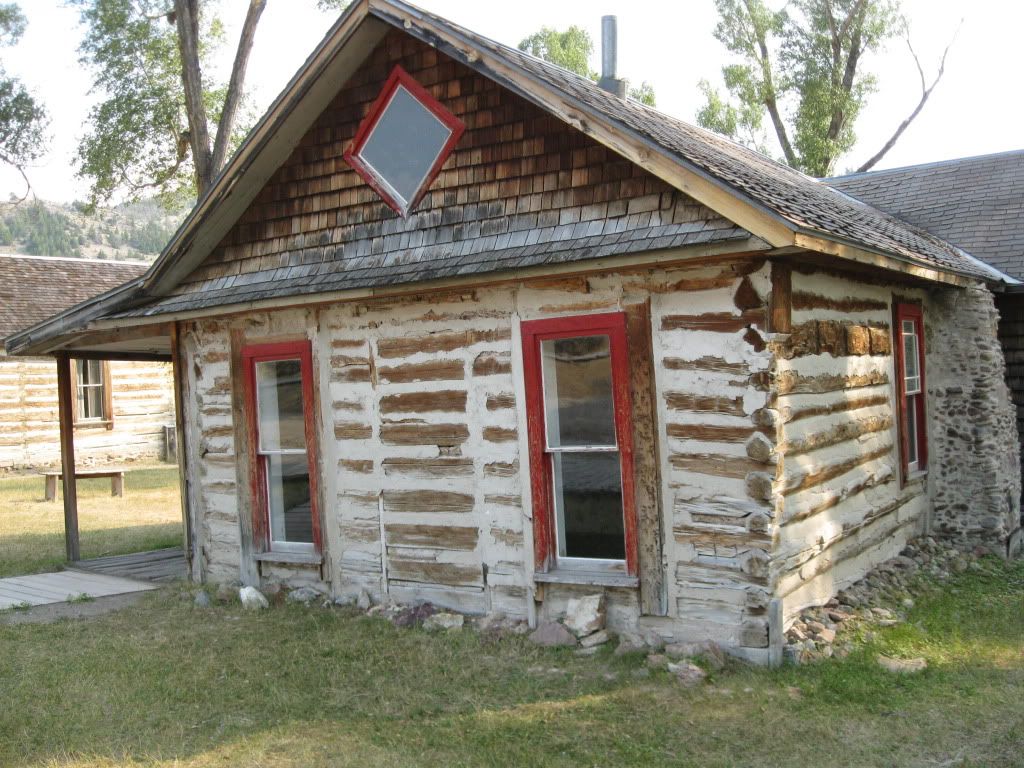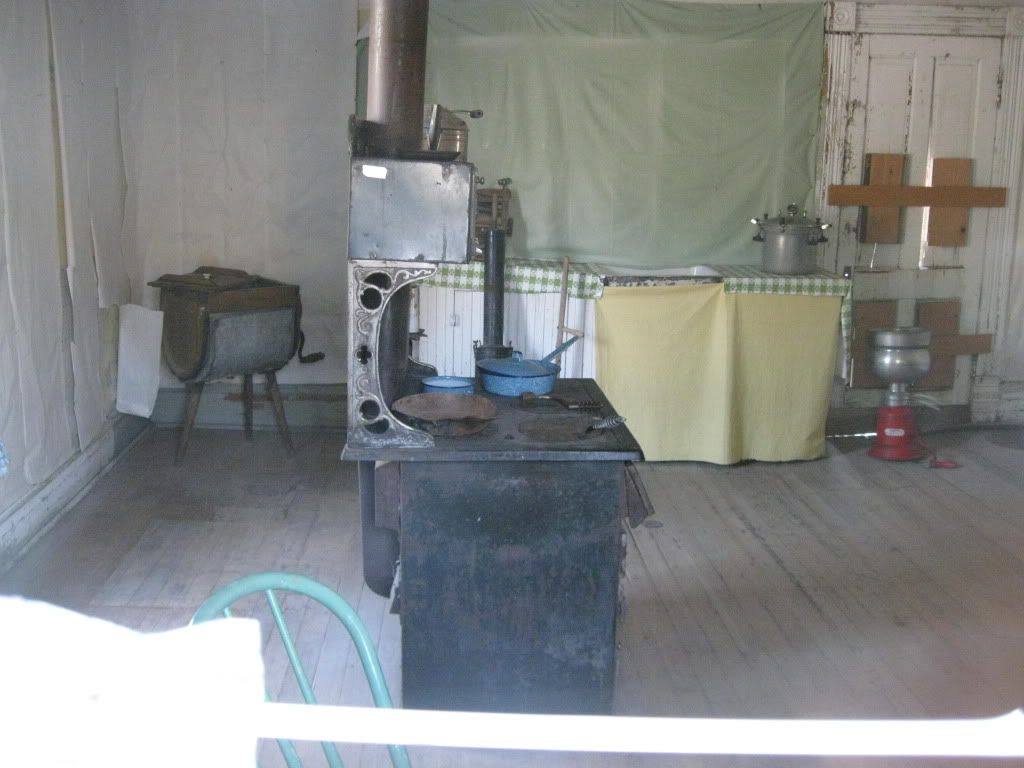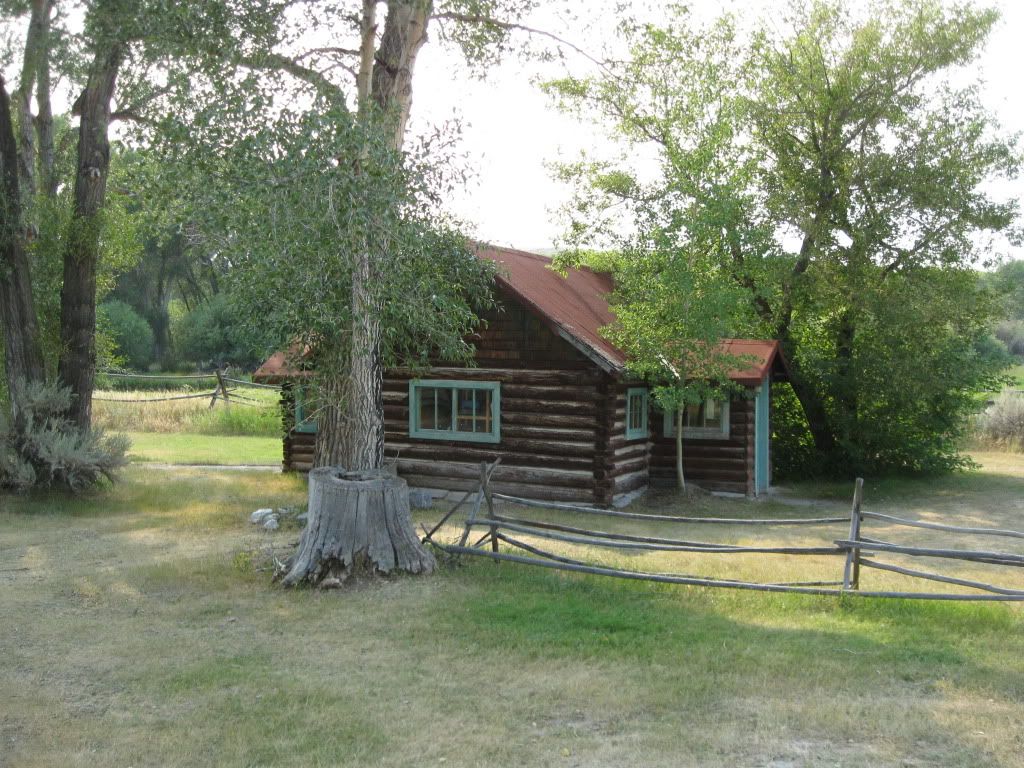 OK lets move on.
I then headed up to site 30, Red Rock Lakes, had a few sprinkles, but missed all of the dark clouds, it was nice and cool. I looked for a camp site, found and setup just into Idaho south of Henry's Lake.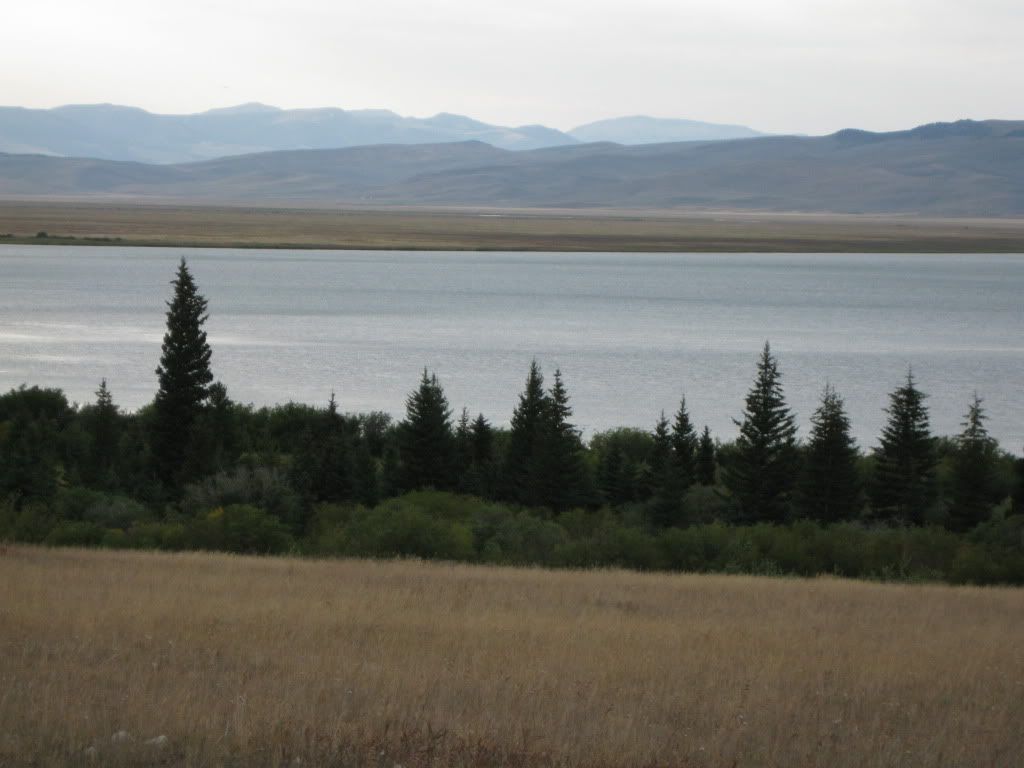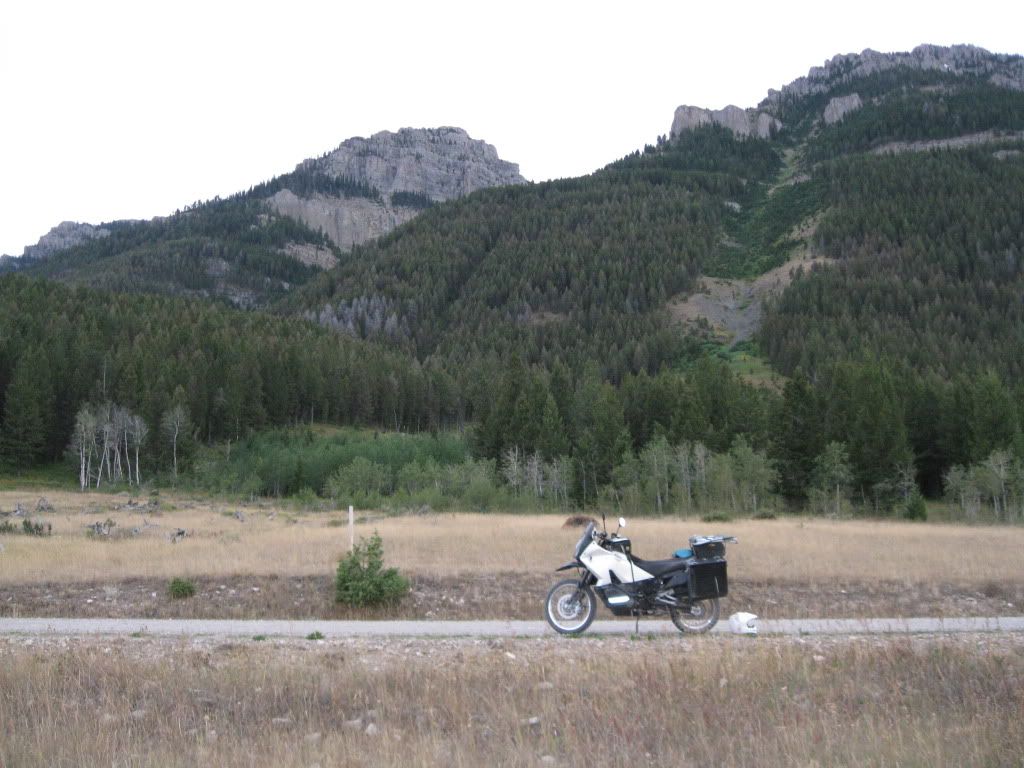 Went looking for a creek for a bath, no could find. But I met up with a gent from Washington that was on foot and camped with him.
I was up at 7 and gone by 8:30. Hit HWY 20 and headed to HWY 47 and on to site 32, Mesa Falls. WOW!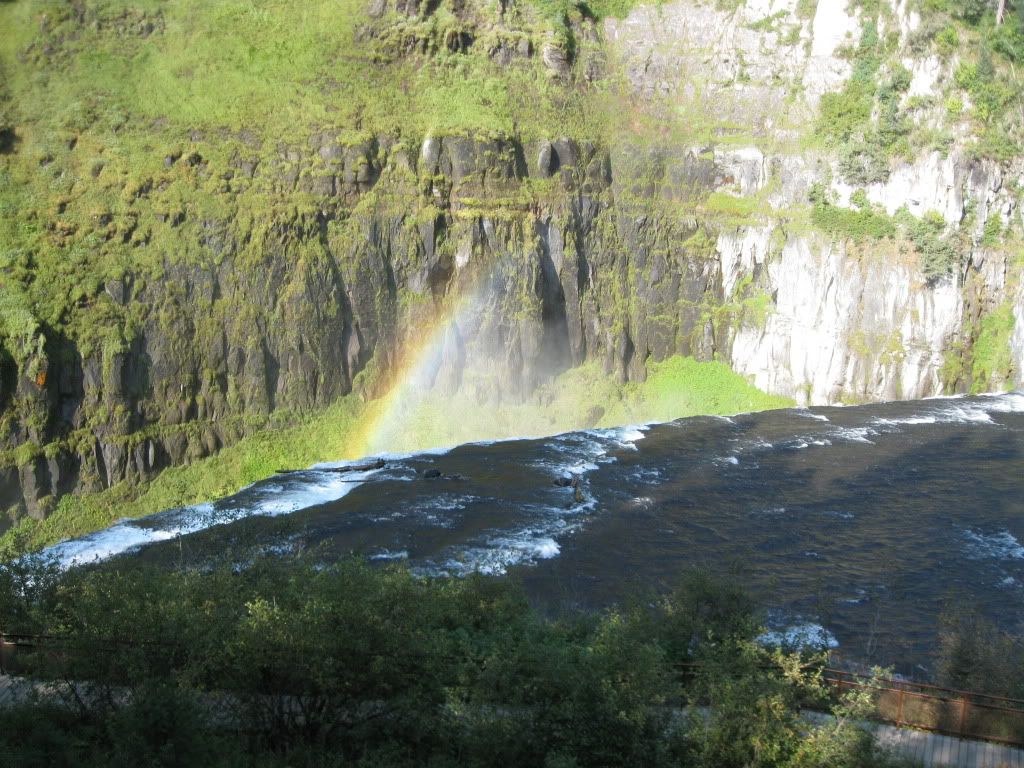 I then had the long trek back southeast to site 31, Craters of the Moon.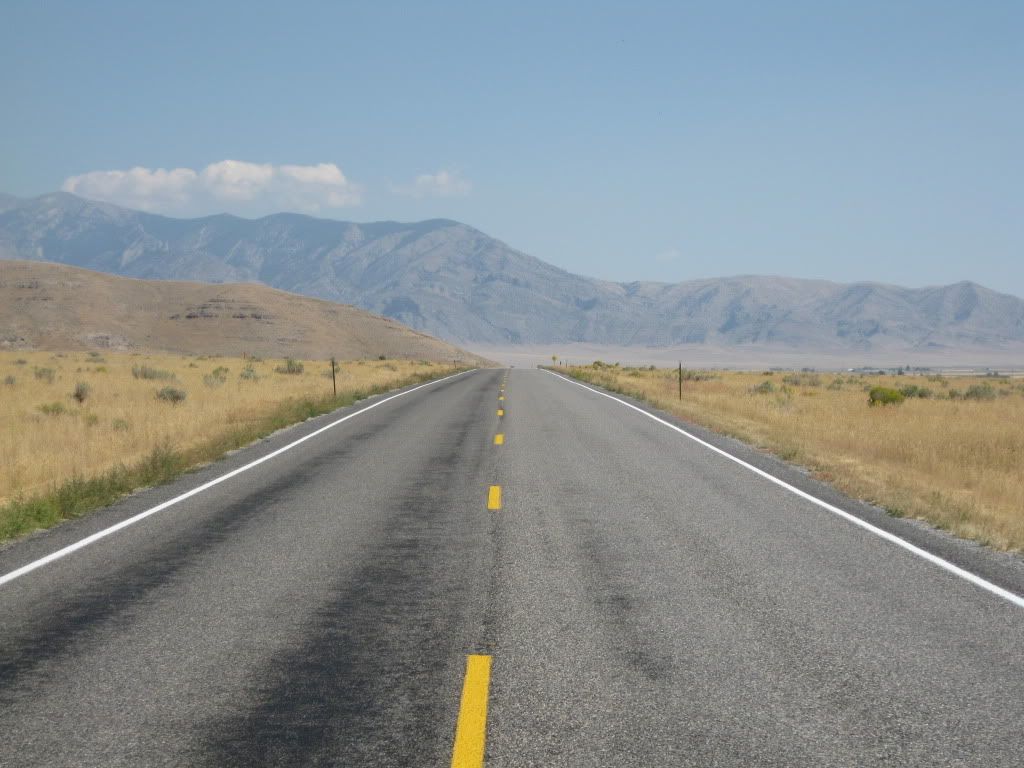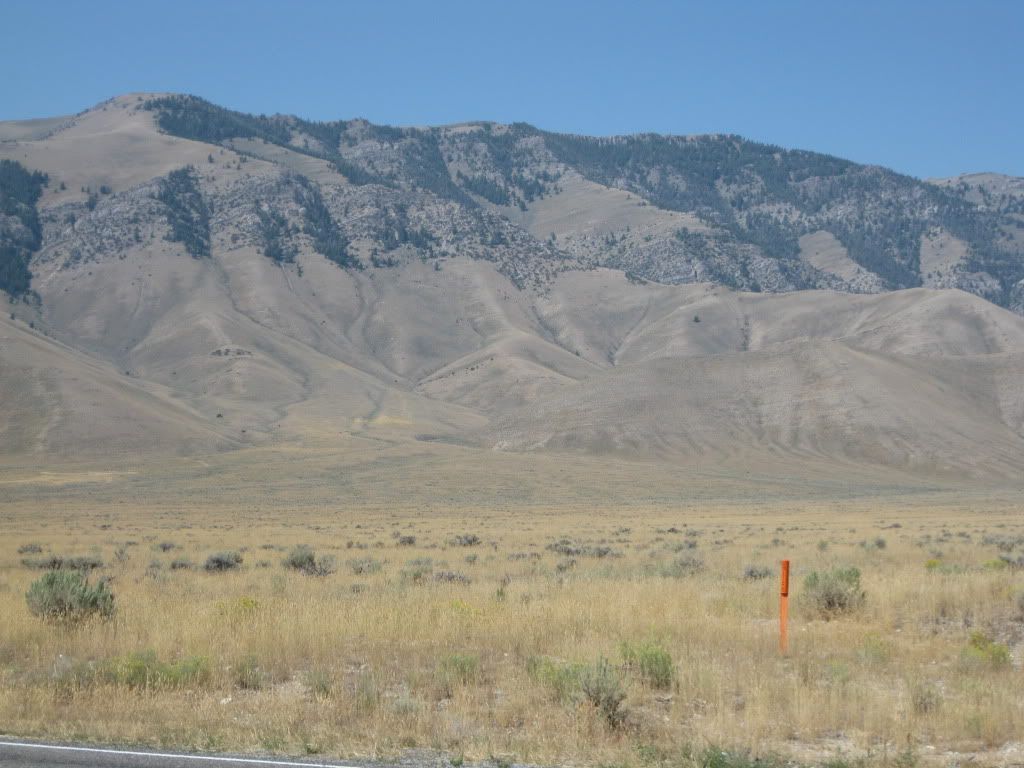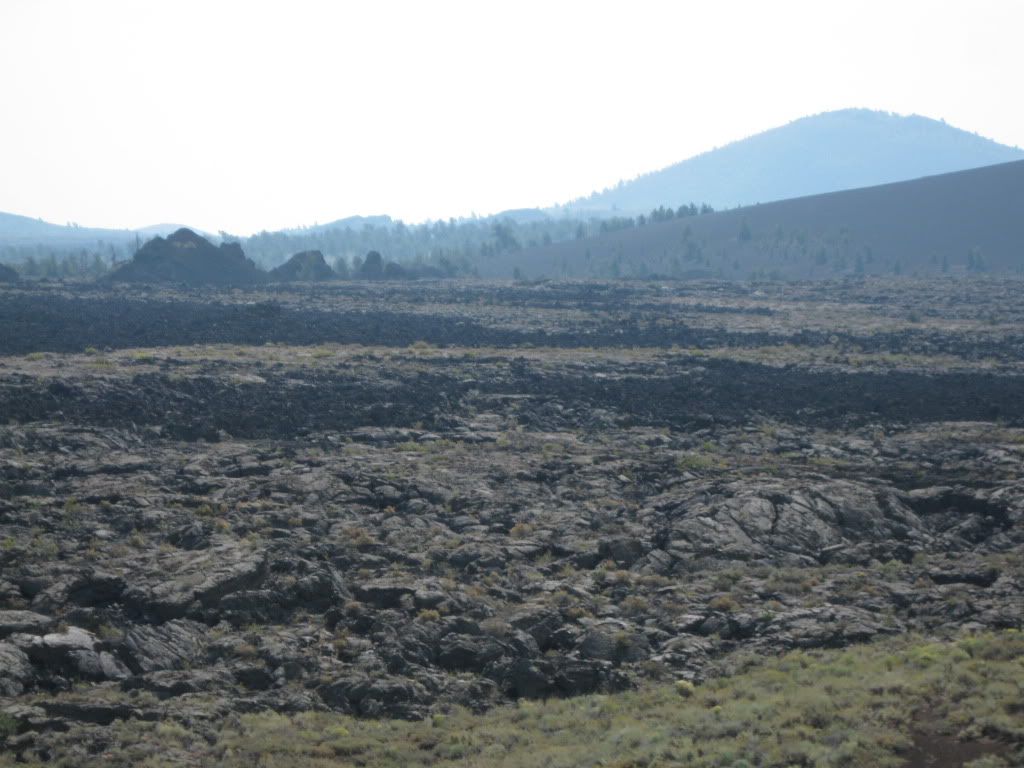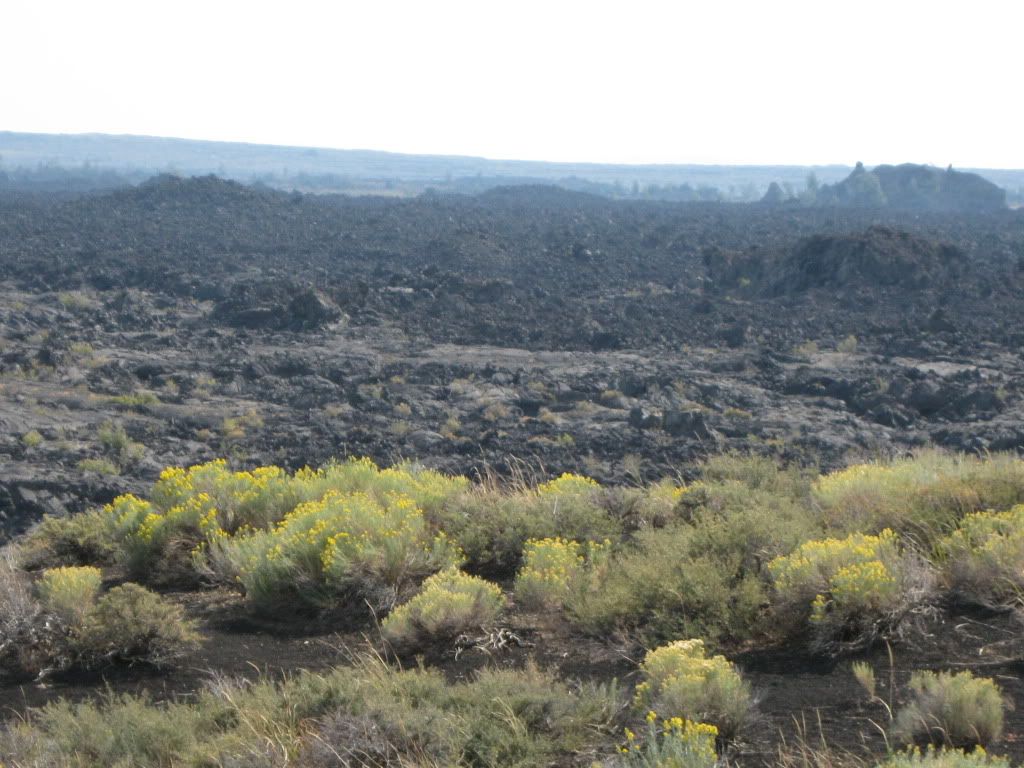 I went through the park, hadn't been since I was a kid. I had lunch in the park and I was off to site 45, Niagara Springs.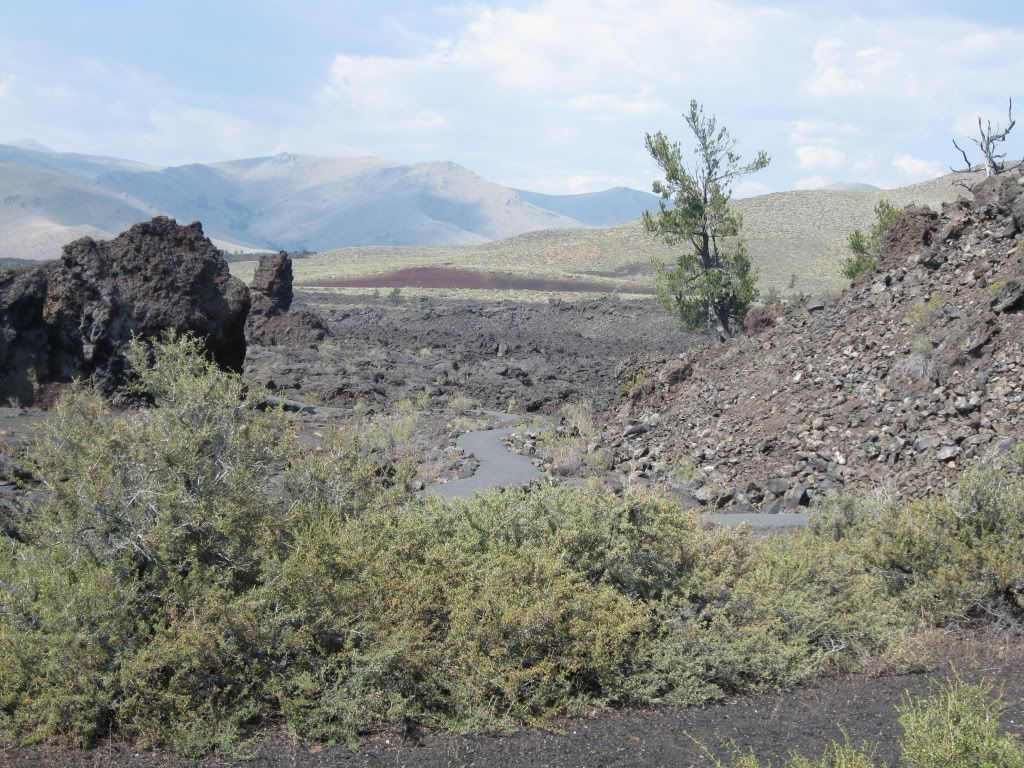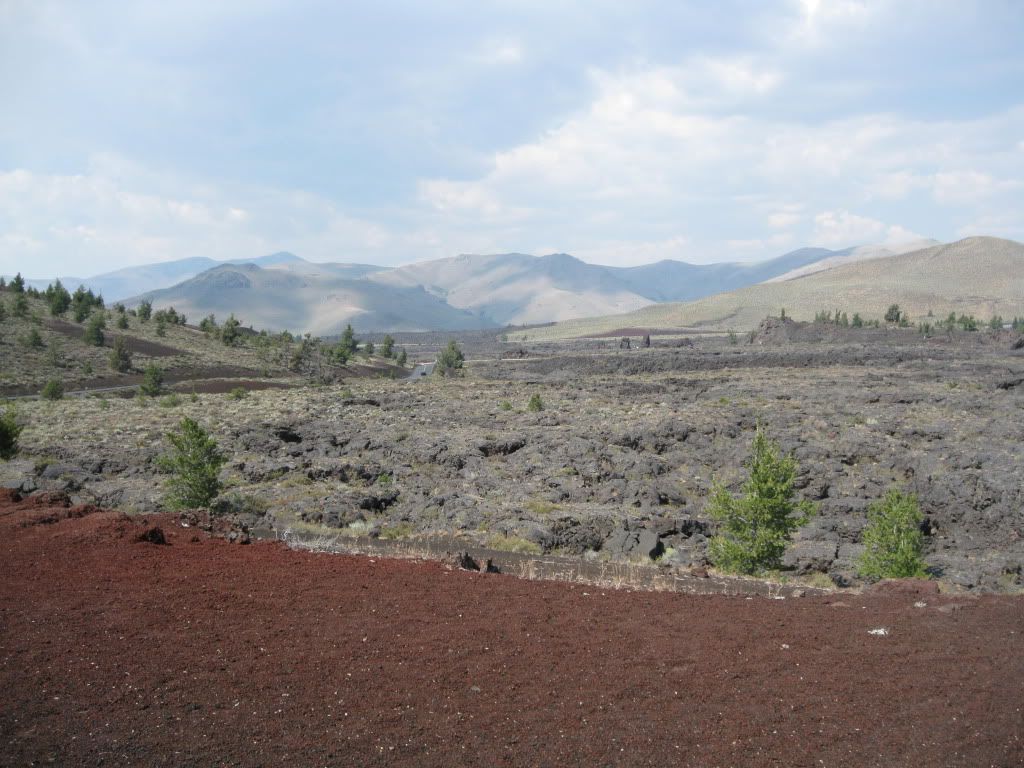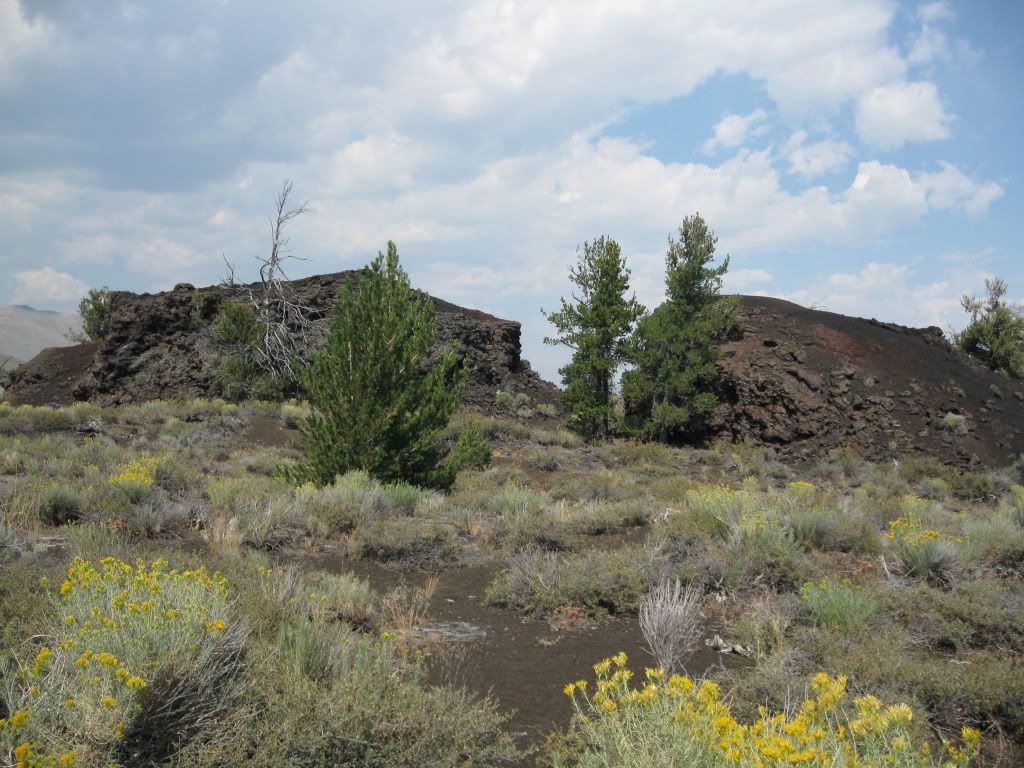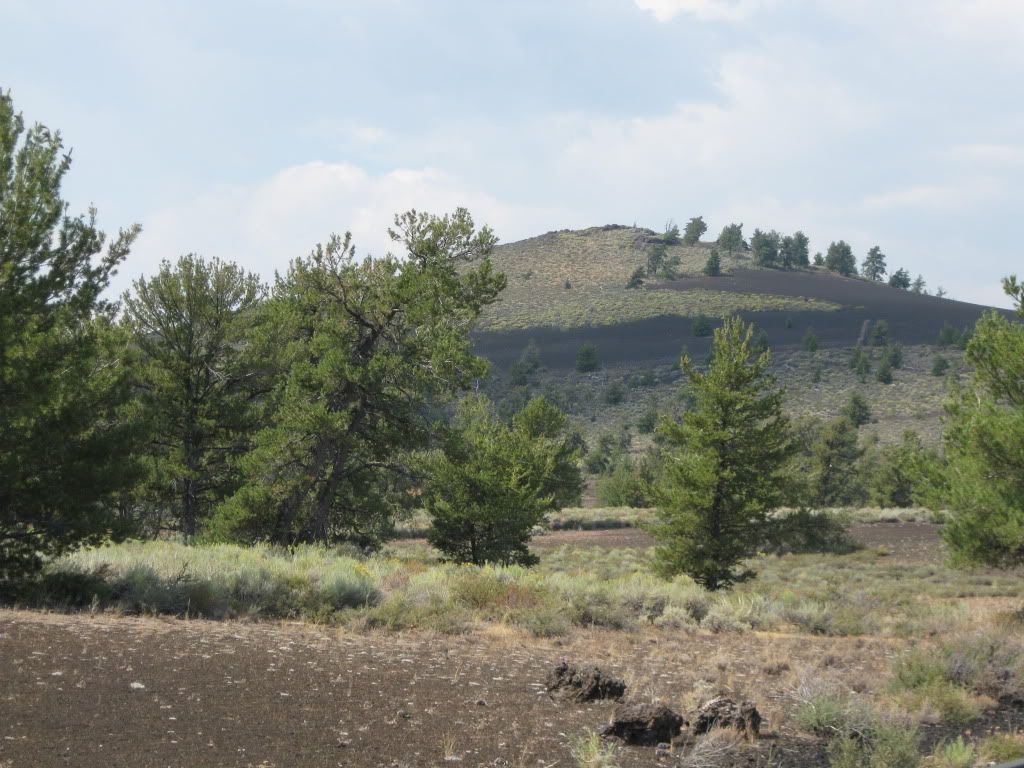 Gathered my site and I'm off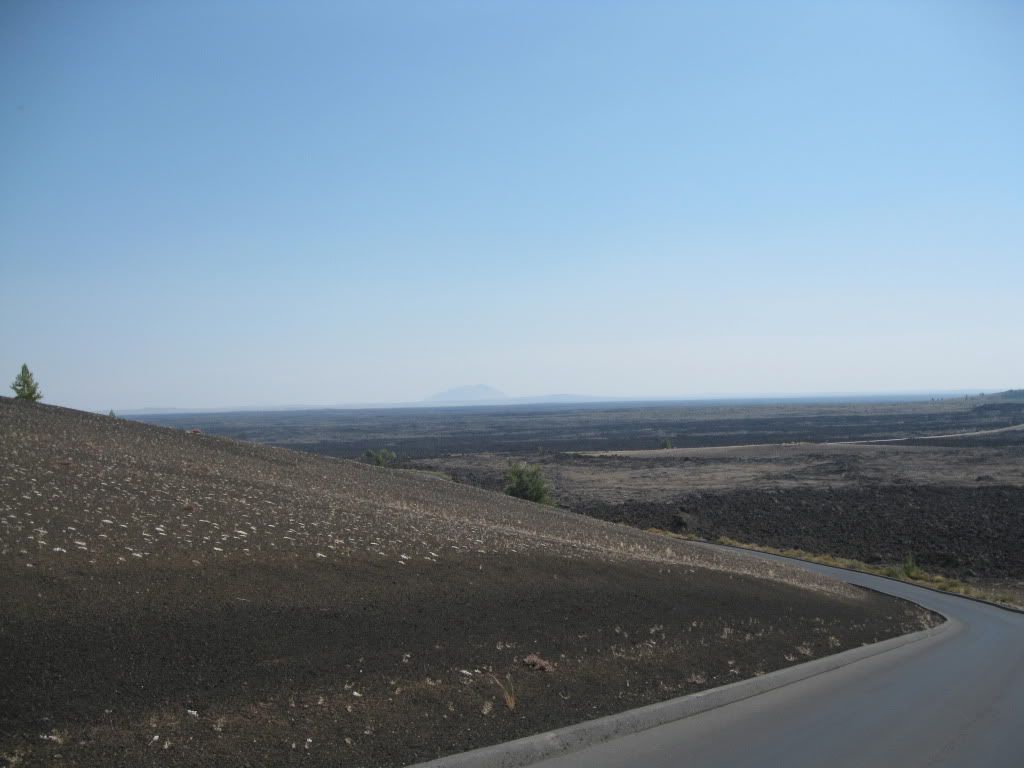 I headed into Twin Falls on my way to Niagara Spring
I was thinking, get me out of town and out of traffic in Twin Falls and to a camp, so to Magic Mtn. I went. Cooled down finally, nice, no one around. (I was so wanting to be gone from there I missed my pic at Niagara Springs, OPPS!)
Now this is more like it.
Up to Pikes Mtn, site 43 and then find a camping spot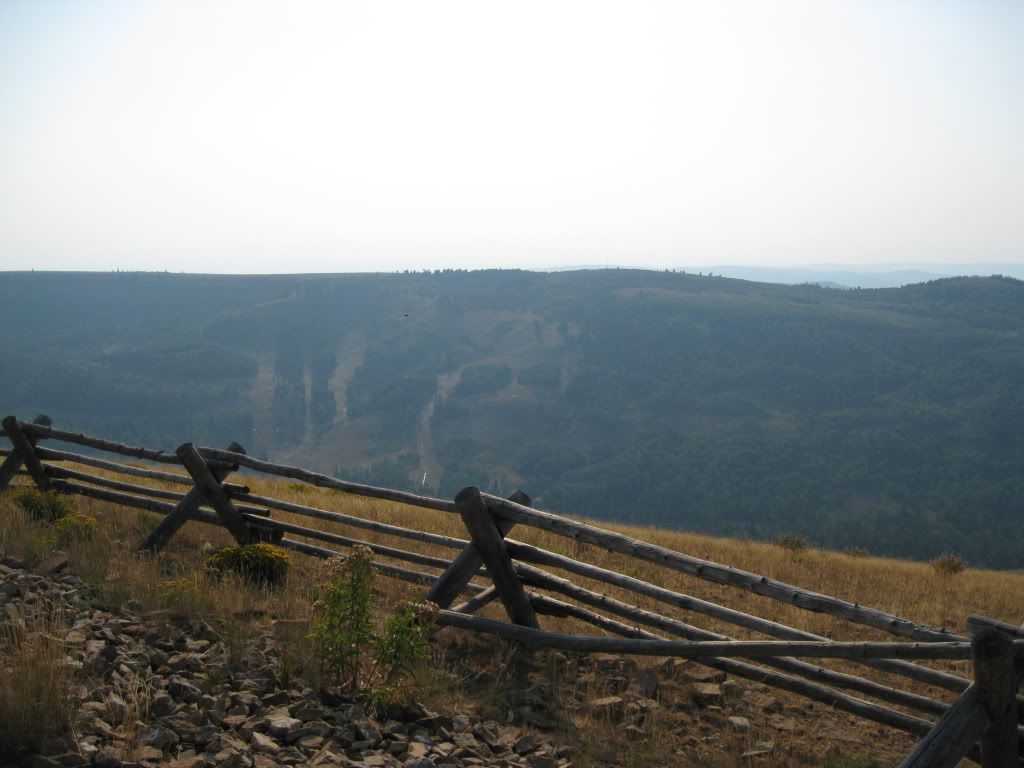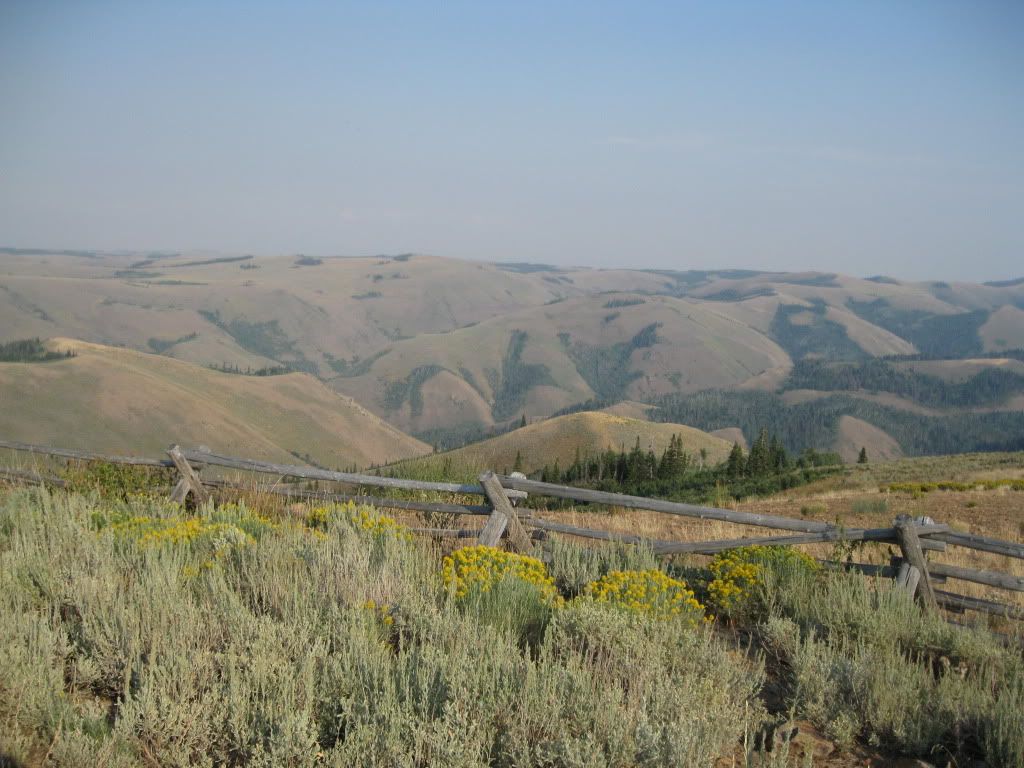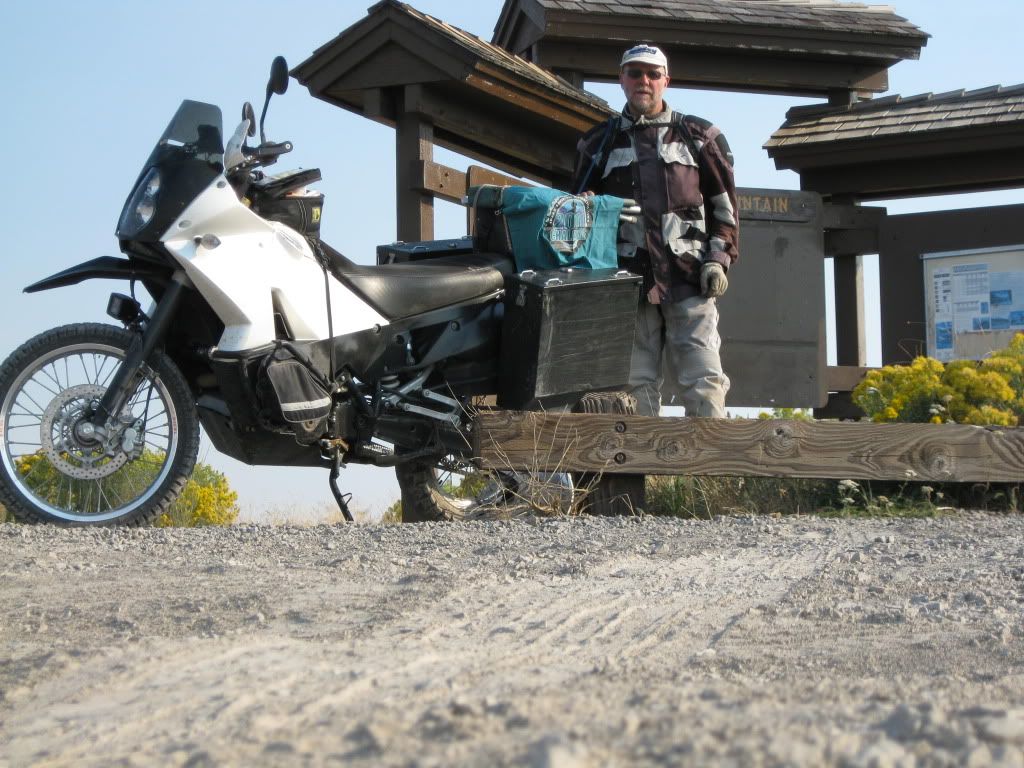 Camp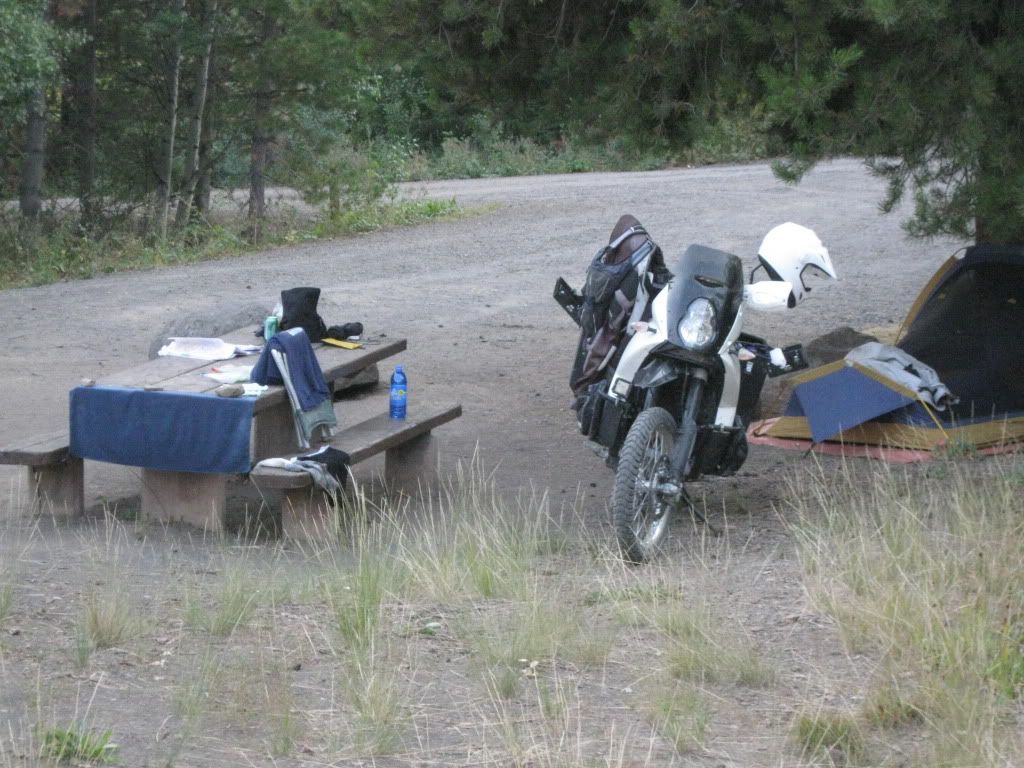 then a bath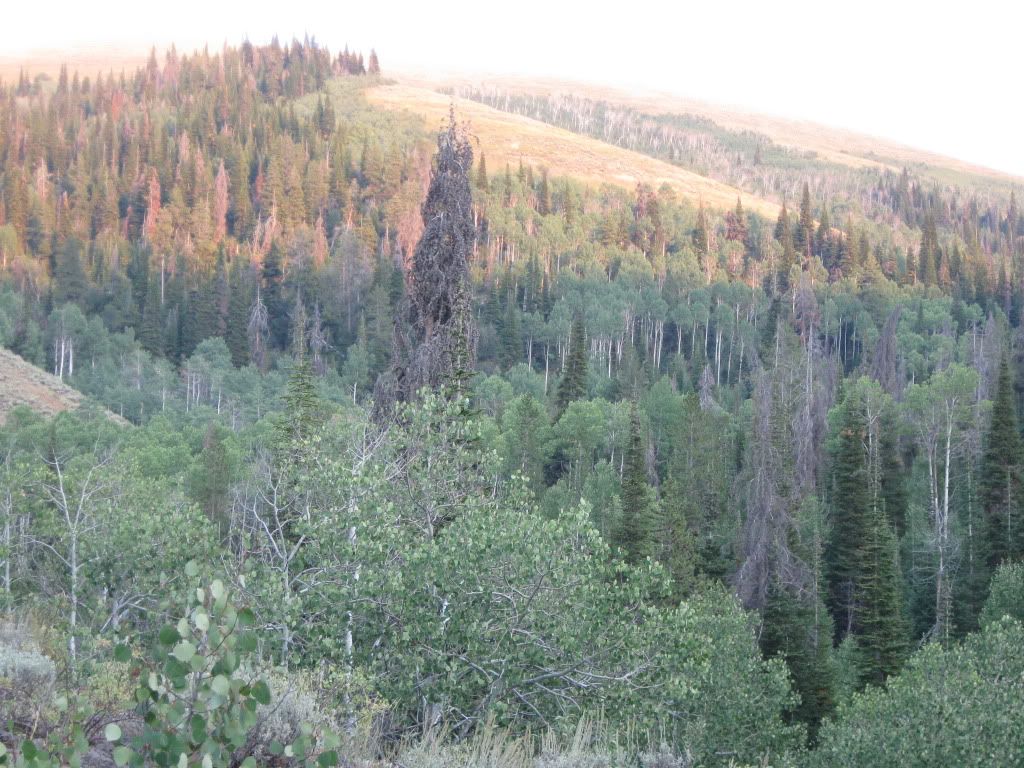 what a great evening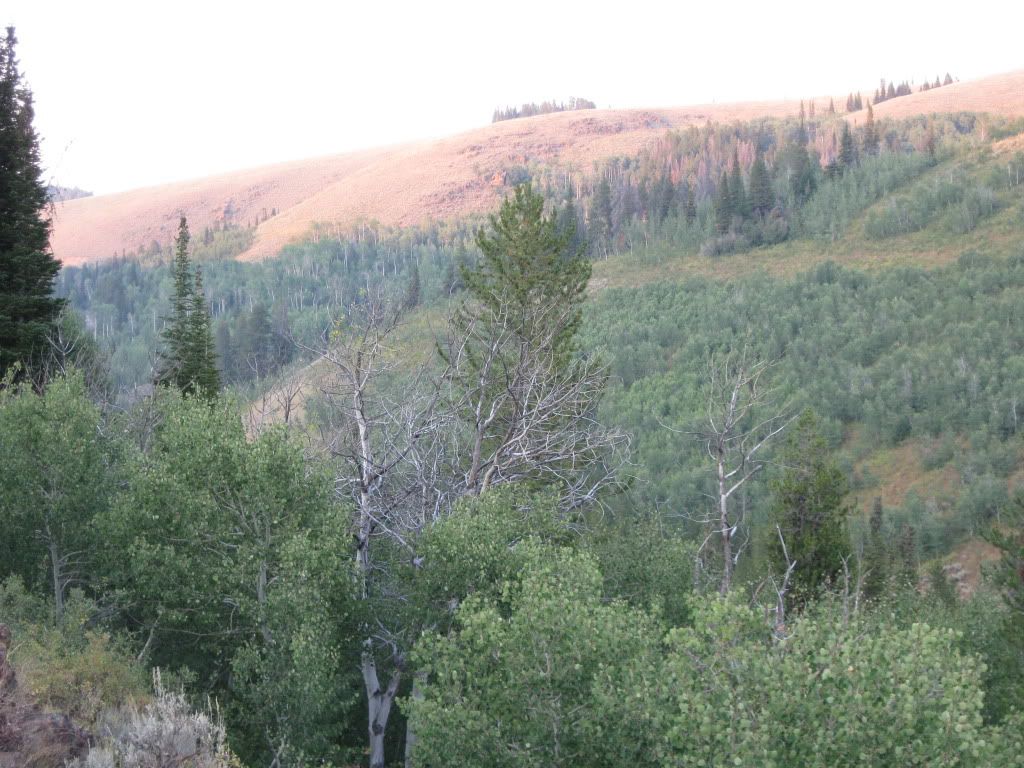 Got a nice camp site and took a bath (about time). Setup and had supper. Under the stars, it was awesome.
Up at 7:30 and out at 8:40 and on to Bostetter C.G. Site 42. I was curious about the site, I knew we didn't have to get to the C.G. to get the site but I wanted to see it. The ride was another awesome one, lots of views, it was well worth the ride in.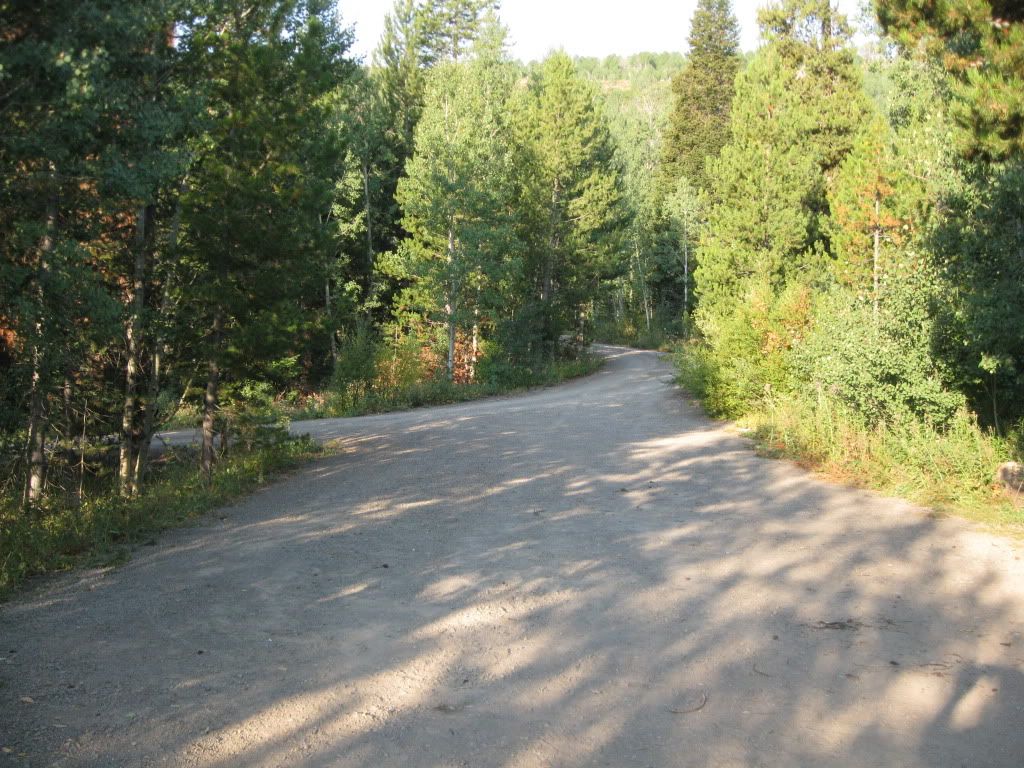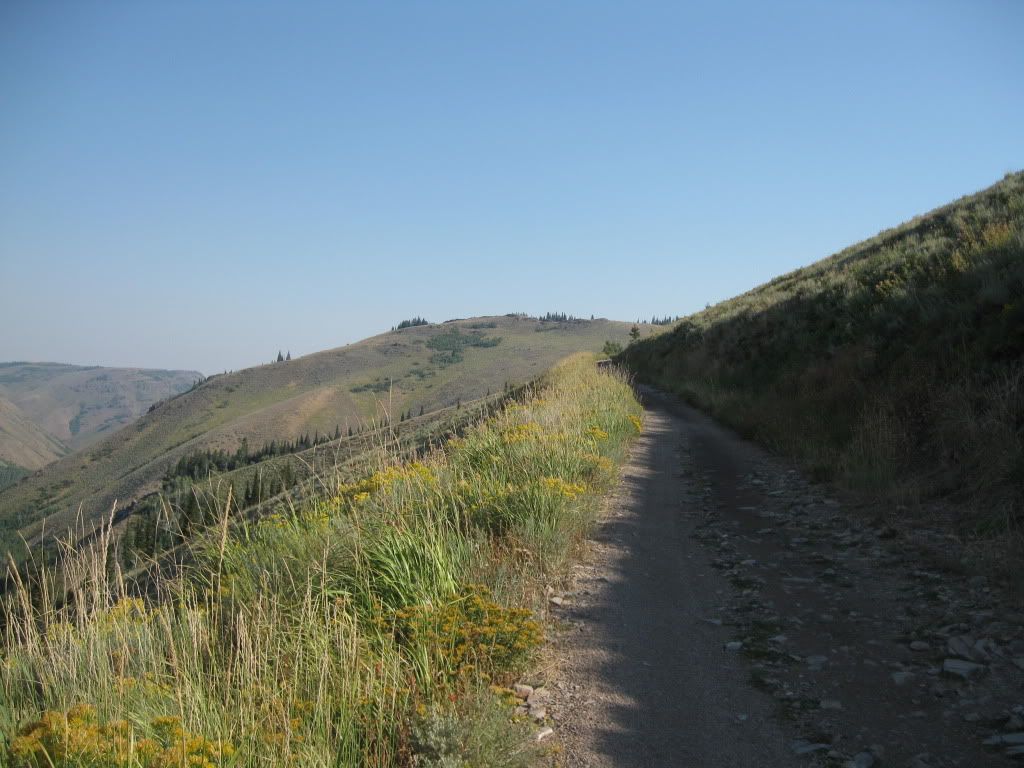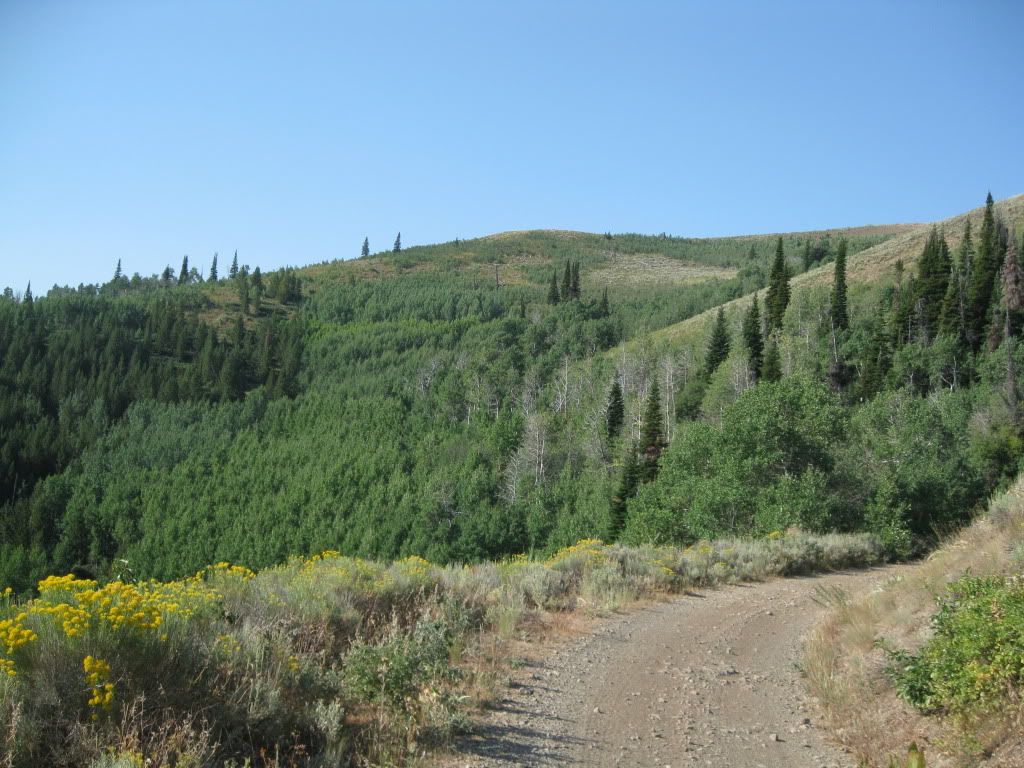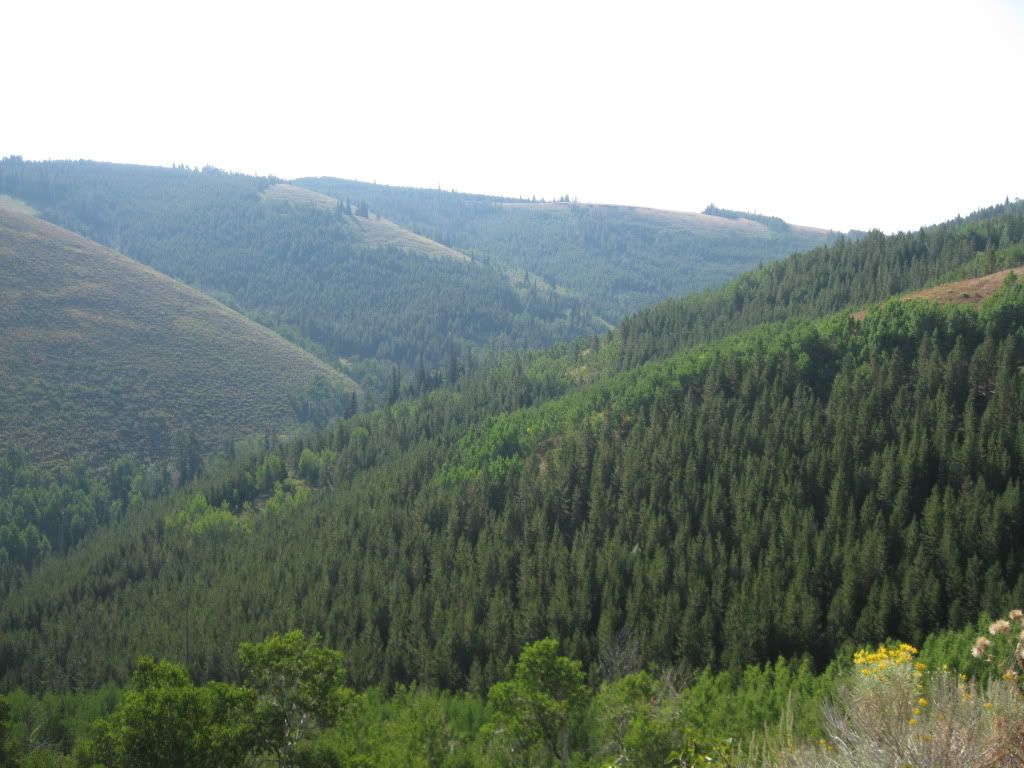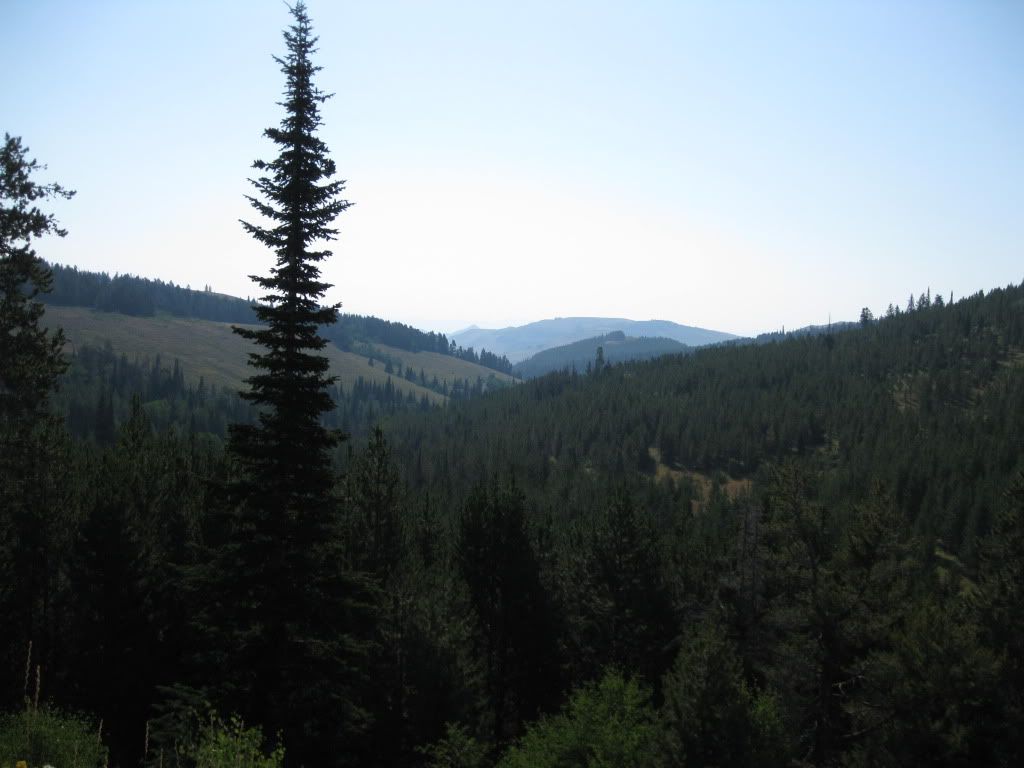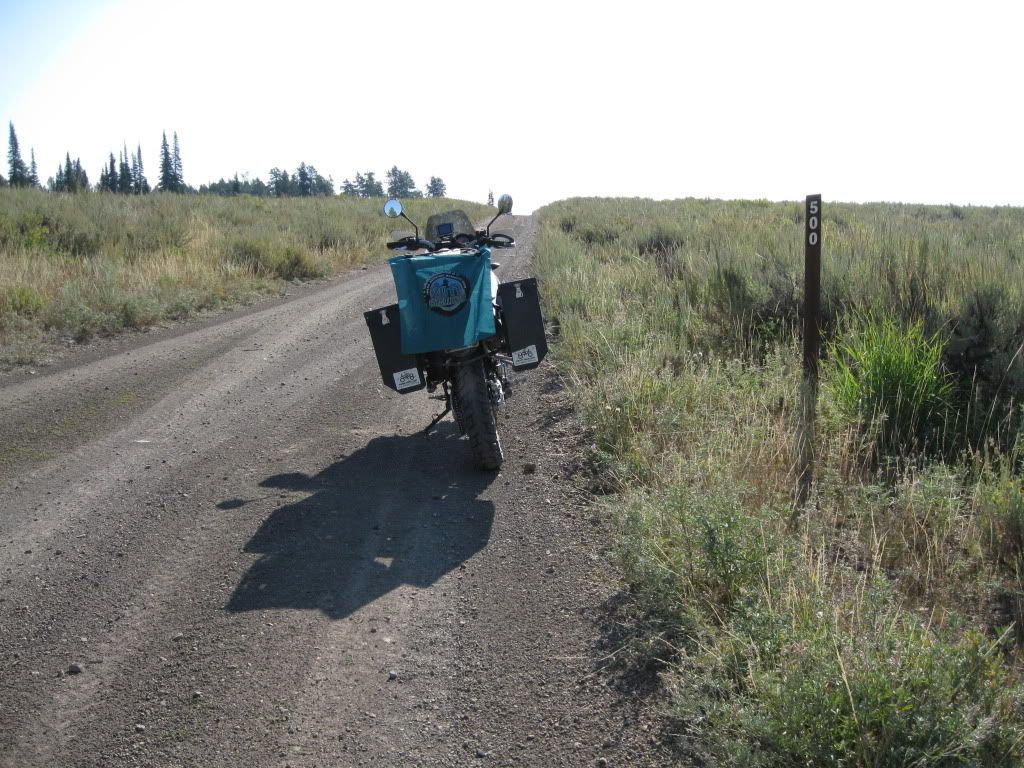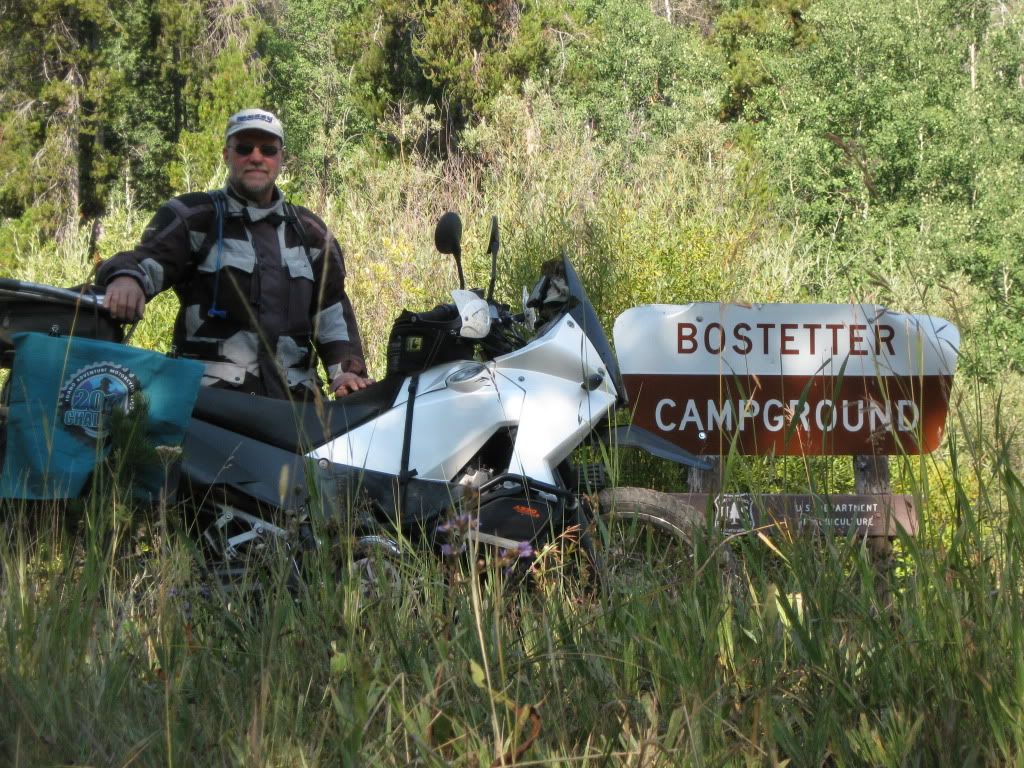 Then I went west to site 44 Balanced Rock.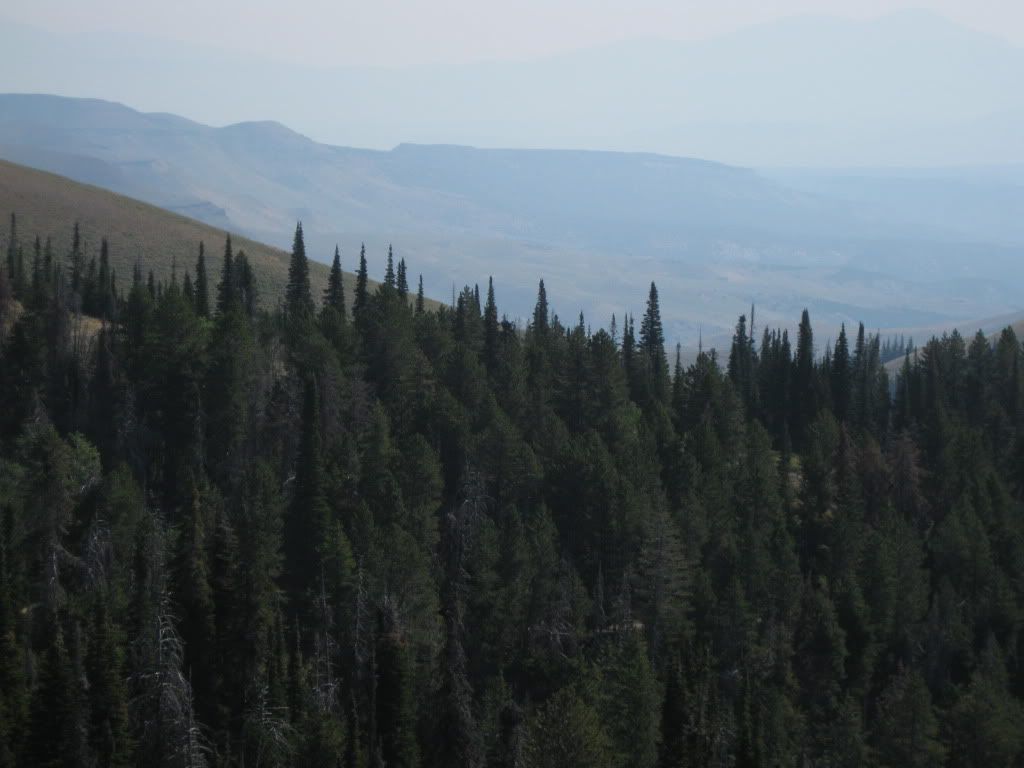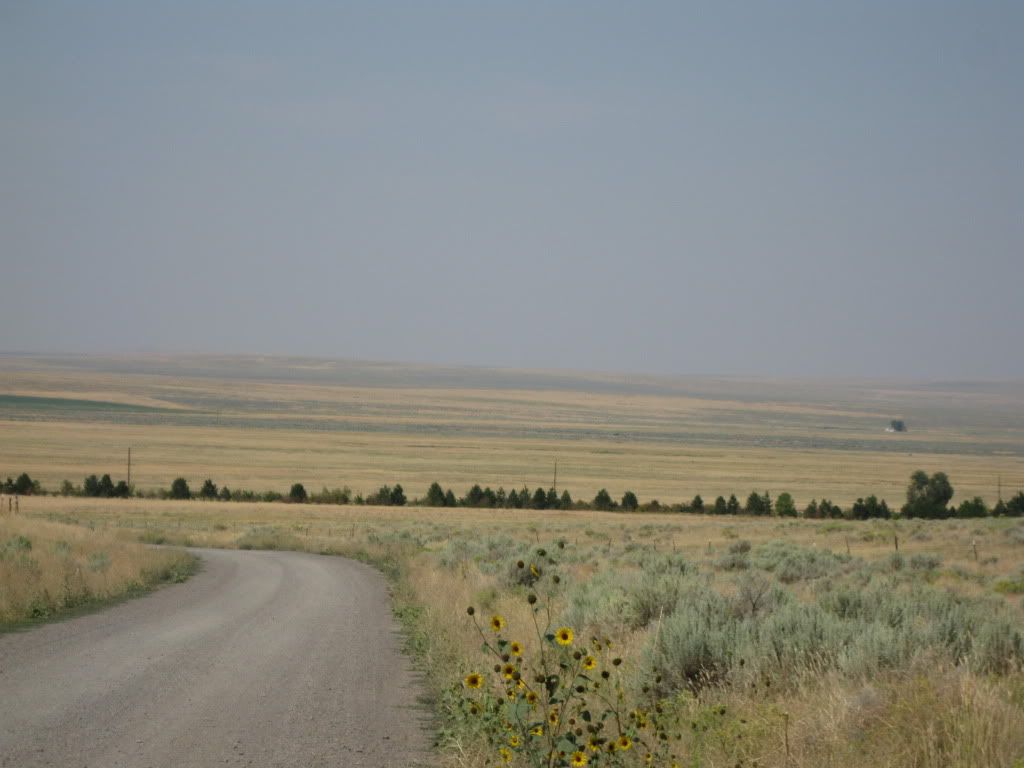 I had lunch at the park then I went to the Rock. Thats quite a site.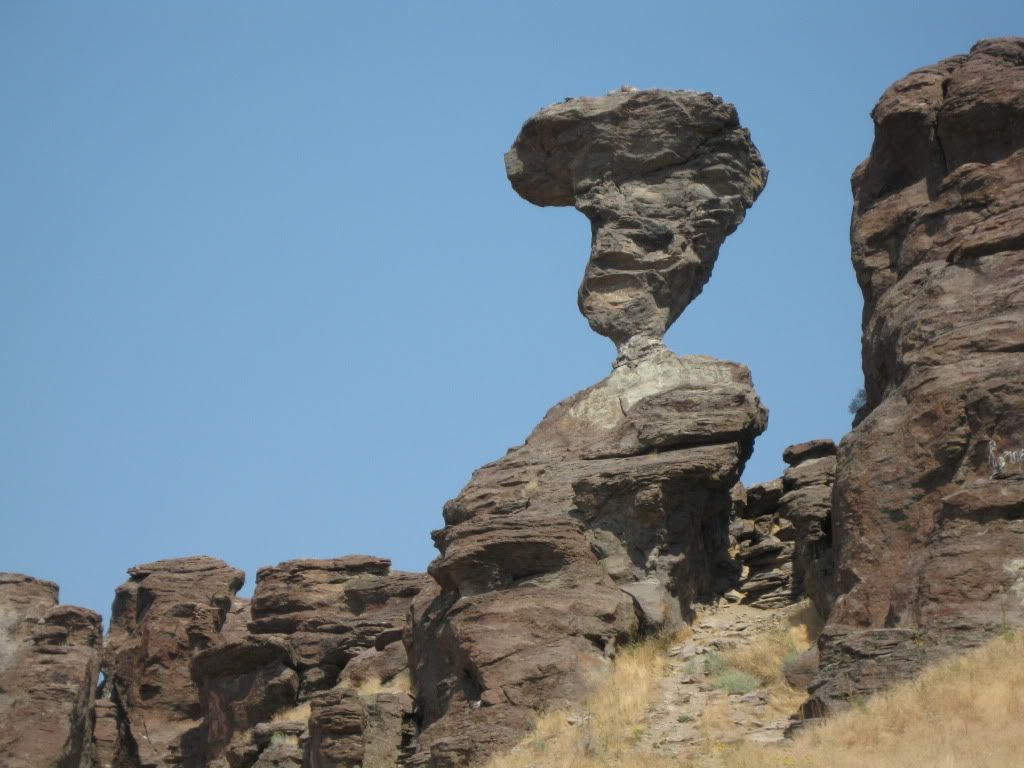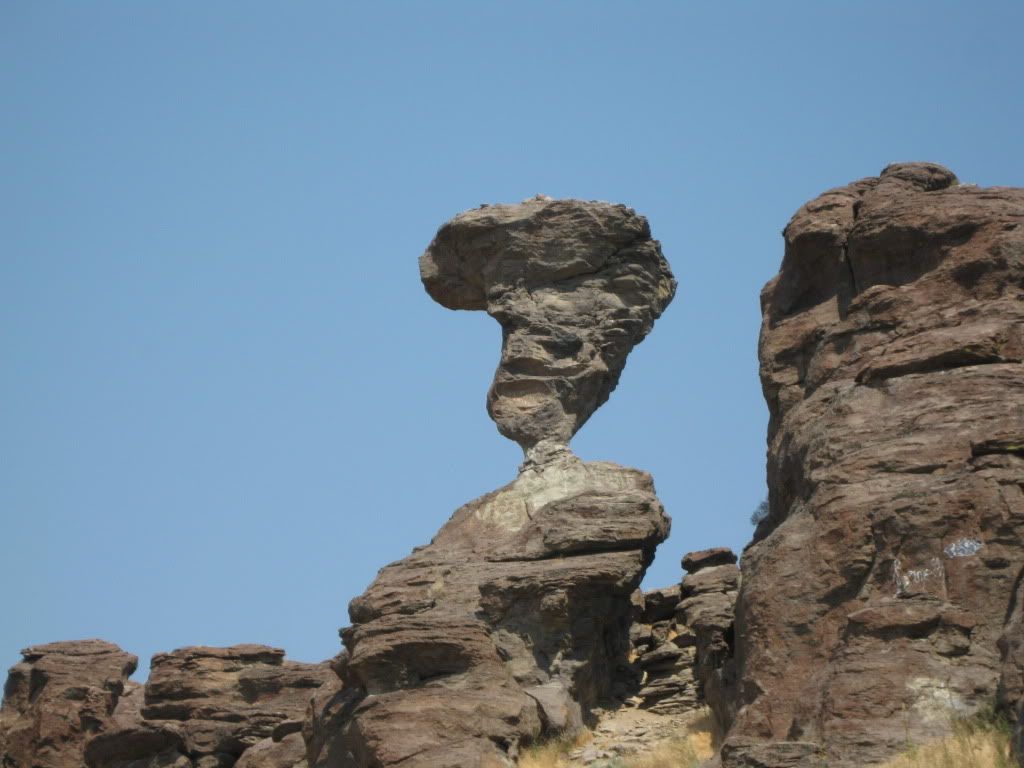 Then up HWY 30 to Thousand Springs, by then I headed home, a bit sad the Adventure was over.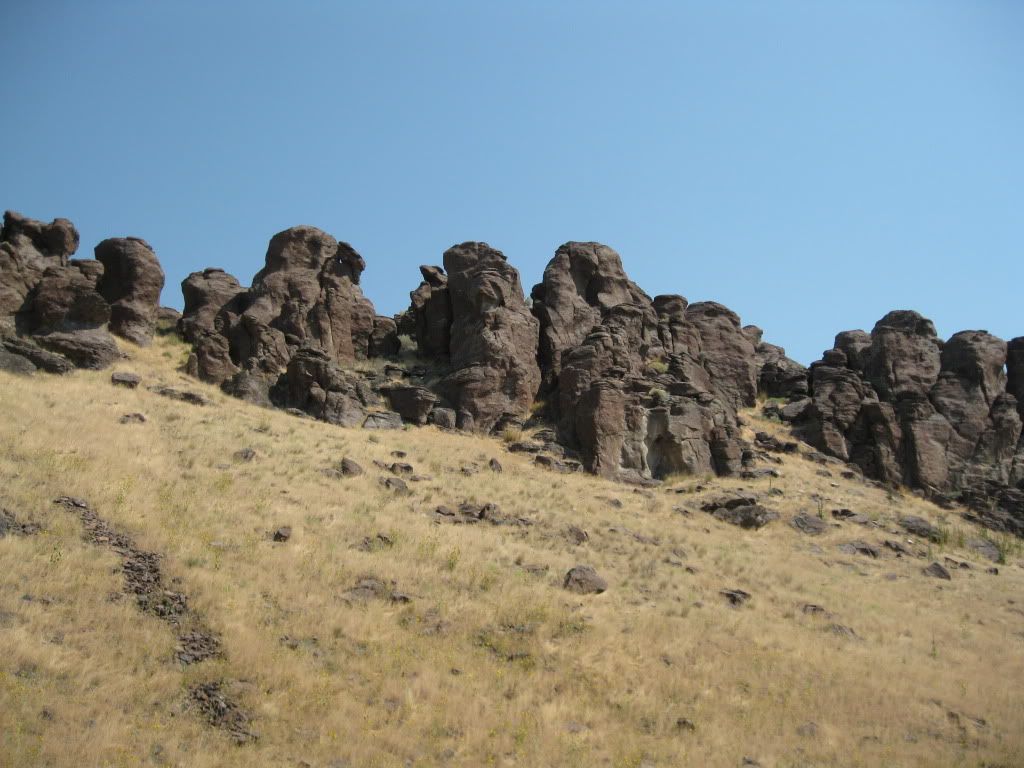 But I am looking forward to the next one. Maybe, I will be able to share it with some friends. I do have 7 sites to go.
I did finish the IAMC Challenge, one of 6 gents to do so. It was 45 sites in Oregon, Idaho, and Montana. see www.motoidaho.com for more info. thanks for looking and keep ridin!